Off-road carpet racing is gaining more and more traction, literally. It is especially convenient to race on carpet surfaces up here in Minnesota – inside in the winter. Also the track can be configured in off-road and on-road configurations, allowing proprietors the opportunity to serve both off-road and on-road racing enthusiasts.
The Team Associated RC10B6 is the second iteration of RC10 kit to come in both a carpet and a dirt version of the car. I had the opportunity to pick up my friend Chad's B6.1 carpet car as he was switching to the TLR buggy platform. Chad's B6.1 included everything and the setup was already dialed for carpet. I was glad to drive it as-is at MMR, Dollar Hobbyz, and Thunder Road carpet tracks.
Sometimes dirt is fun too. There's a clay track called The Toy Box about 45 minutes away in Wisconsin. So I was wondering, what would it take to get my carpet car race-ready for high-grip dirt and clay?
B6 Clay Setups
I took a look at two Spencer Rivkin setup sheets for the B6.1D and the B6.1 – they're both using "carpet car" 3-gear/laydown motor & transmission setup. The same goes for the B6 and B6.2. What does this mean? It means on high-traction clay surfaces, the B6 carpet car is just a few parts away from being dirt ready.
Two cars?
I know a lot of people who race both clay and carpet like to keep two separate cars for each. It's much easier to have a specific car with a specific setup ready to go. That way you can race carpet at MMR on Friday night and hit the Toy Box on Saturday without any setup time in-between.
Why I'm sticking with one car
I'm not interested in getting another buggy for dirt. Mostly because of cost, but there are other reasons. I don't tear down my cars often to go through them and check everything. Switching my car from carpet to dirt and back forces me to go through all of the hinge pins and shocks to make sure everything is moving smoothly.
I typically only race at one place on a given weekend, so I have all week to switch the setup. Changing the setup, including changing shock oil, only takes about 1-2 hours.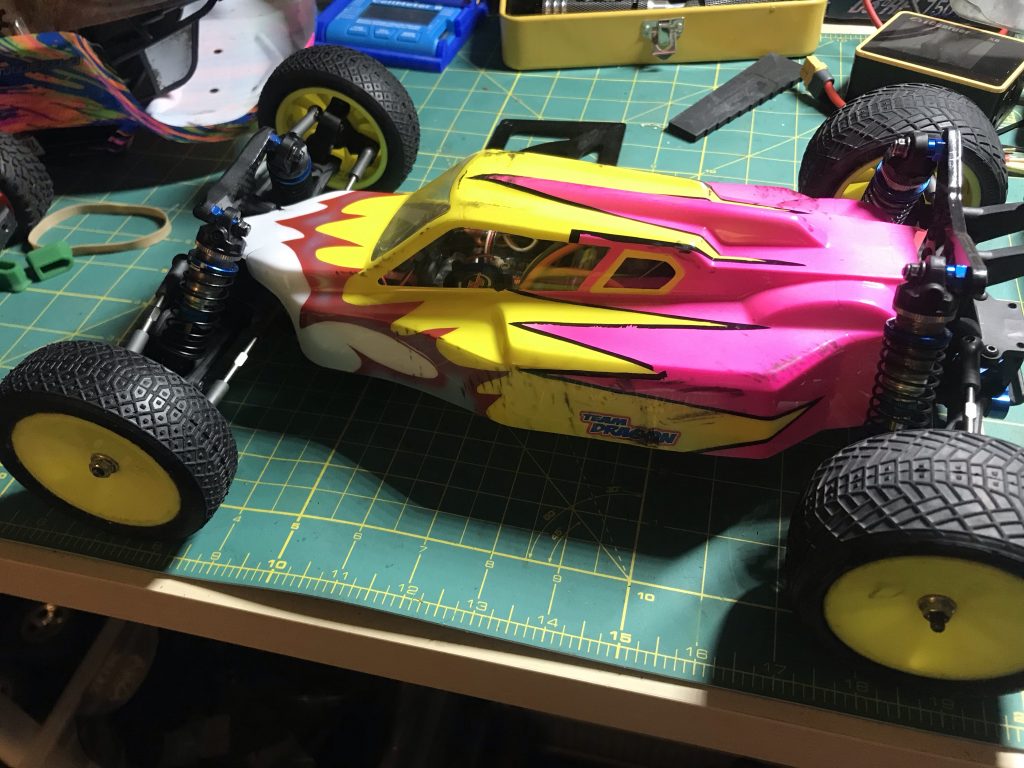 Parts & Tools
For parts, it comes down to these parts
Tires (and wheels)
Springs
Ball Differential
If you're starting with a race-ready B6 set up for carpet racing, it's about $120 to get everything you need for dirt: https://www.amainhobbies.com/account/wishlist/show/635249
For tools, the only new thing you might need is a hex wrench for the ball diff. You can get a tool like this https://www.amainhobbies.com/team-losi-racing-aluminum-hex-differential-wrench-tlr-22-tlr2950/p203513 or you can just get a 1.5mm hex wrench and cut it short with a dremel: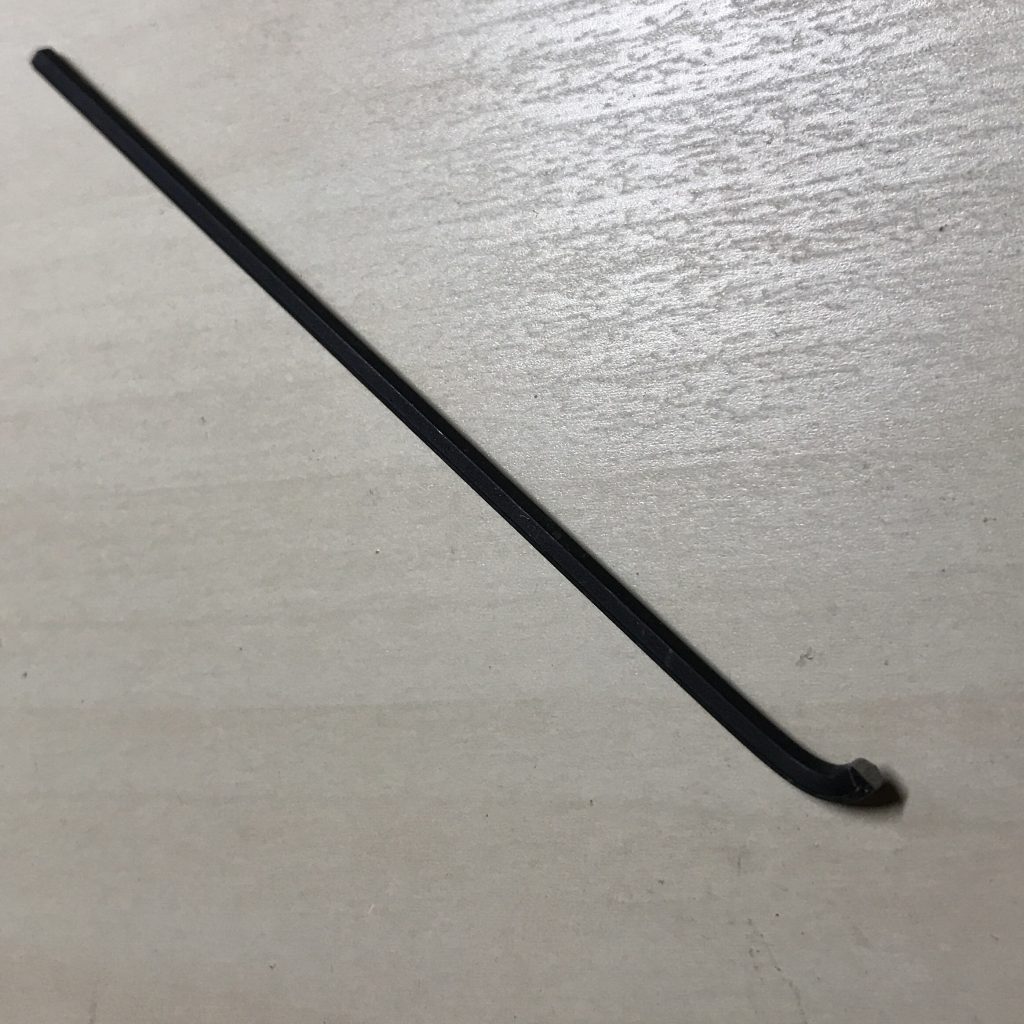 This allows you to sneak the wrench behind the dog bone while everything is installed in the car so you can adjust the tightness of the ball diff.
Here's a great video for breaking in a ball differential if you're installing it for the first time:
It also has tips for setting the tightness of both the diff and the slipper clutch after break-in.
Talk to other racers, and have fun
The best thing you can do before starting to convert your buggy from carpet to dirt is talk to other racers that frequent the dirt track you want to race at. Find out what tires (and compound) they're using. Then find out what shock setup they're using (springs and oil). Those two things alone will have the biggest impact on how well your car handles the dirt, and consequently, how much fun you'll have.