I like being a helicopter parent – no not being overprotective and smothering – I just like flying helicopters with my son. For Christmas I got Jules a Blade Scout CX coaxial helicopter. It's a great helicopter for anyone to start on, including a pre-schooler. It has a gyro and stabilizer bar to keep it level, and the 3-channel remote is easy to use for a beginner. Even when he's not flying, Jules likes to "scoot" the heli around on the kitchen linoleum by giving it just enough power to get the helicopter light on the skids – then sliding it around on the floor without leaving the ground.
In the winter Jules and I went to a few dome flys with a local R/C club called MARCEE. In the wide-open space at the dome, it's good to have a something to aim for. I had a couple of large-ish pieces of foam that were used shipping my R/C car set-up board. To give them a little more realism as helicopter landing pads, I added a circle "H" to each.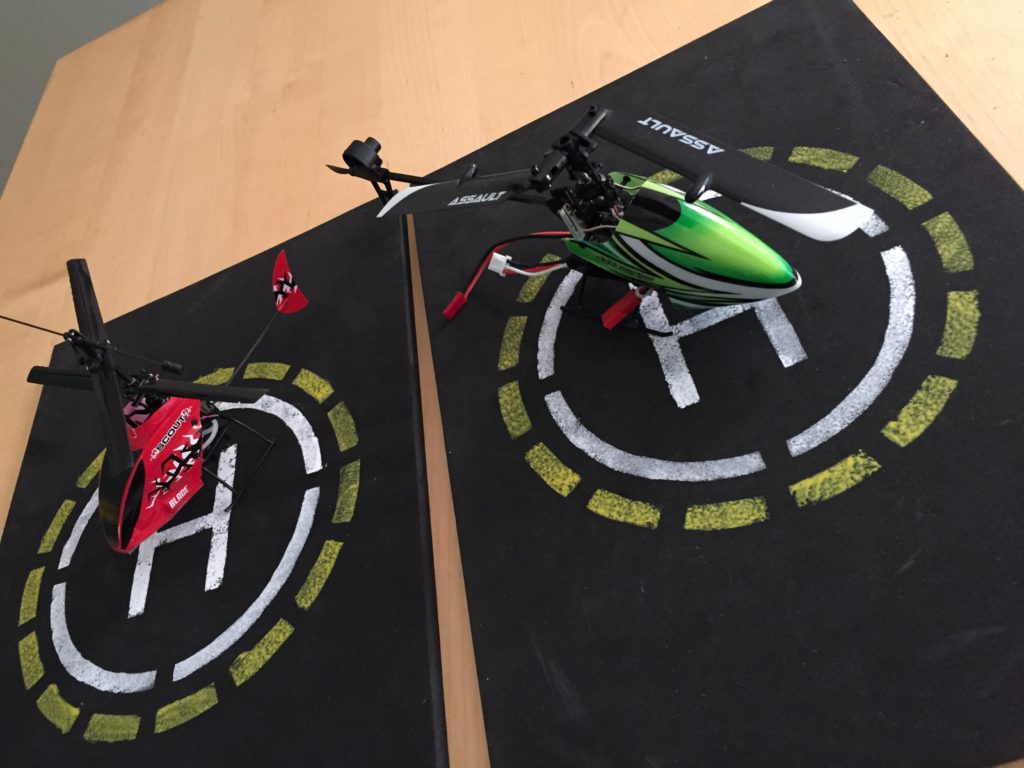 I started by looking to the interwebs for inspiration and found some good vector art helipad examples. After finding one I liked, I printed it onto a normal sheet of paper and then cut out the shapes using an x-acto knife to use it as a stencil. Remember to not fully cut out any circles – keeping the stencil as one piece will make it much easier to use.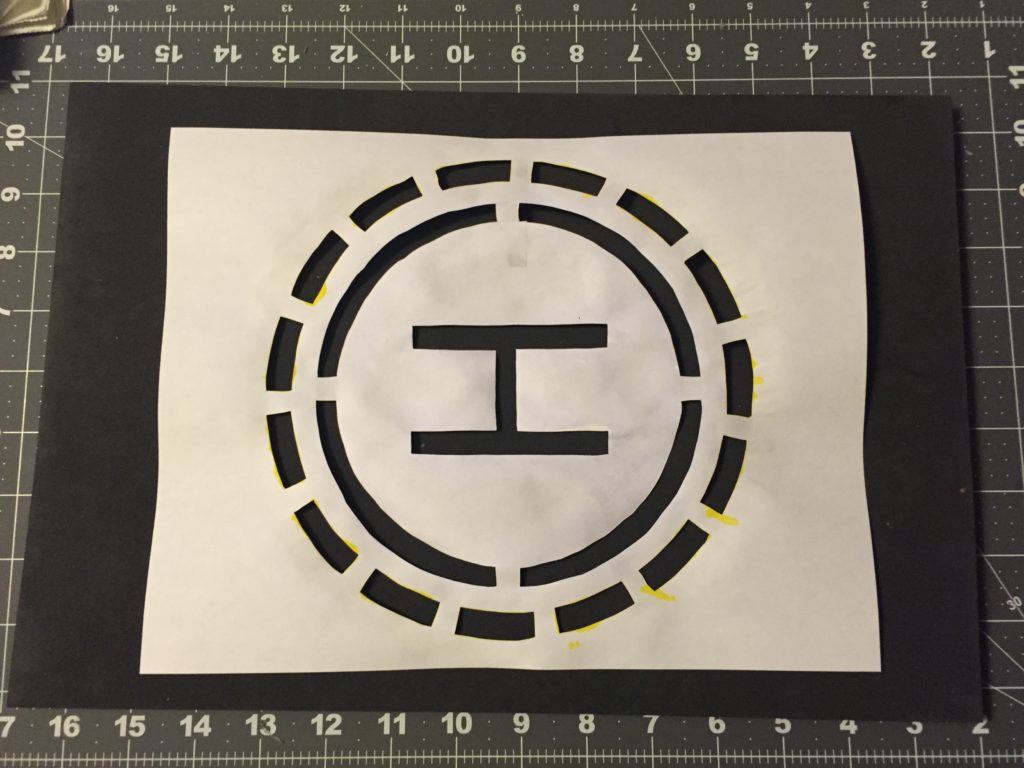 For the paint, I went to Michael's and bought two of the cheapest acrylic paints they had. With my stencil taped on to my landing pad foam, I painted the stencil areas using a sponge brush. This gave a similar effect to the graphic I found. For more solid colors, you may choose to use a spray or a regular brush.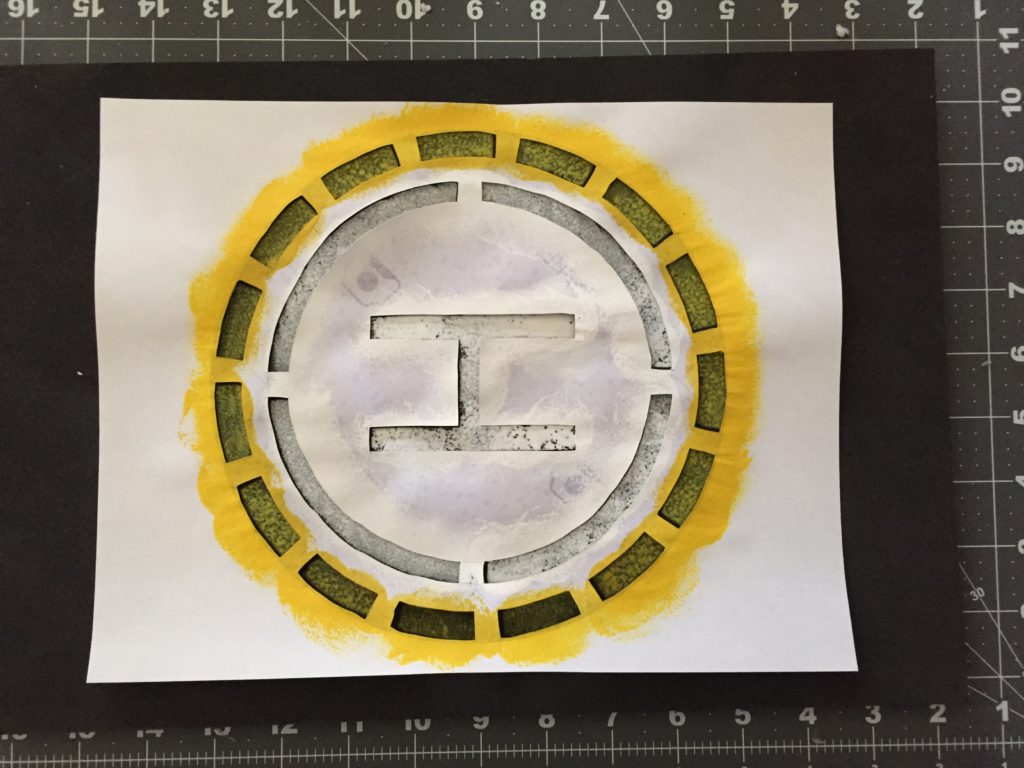 The result was pretty good, took less than an hour and cost less than $5.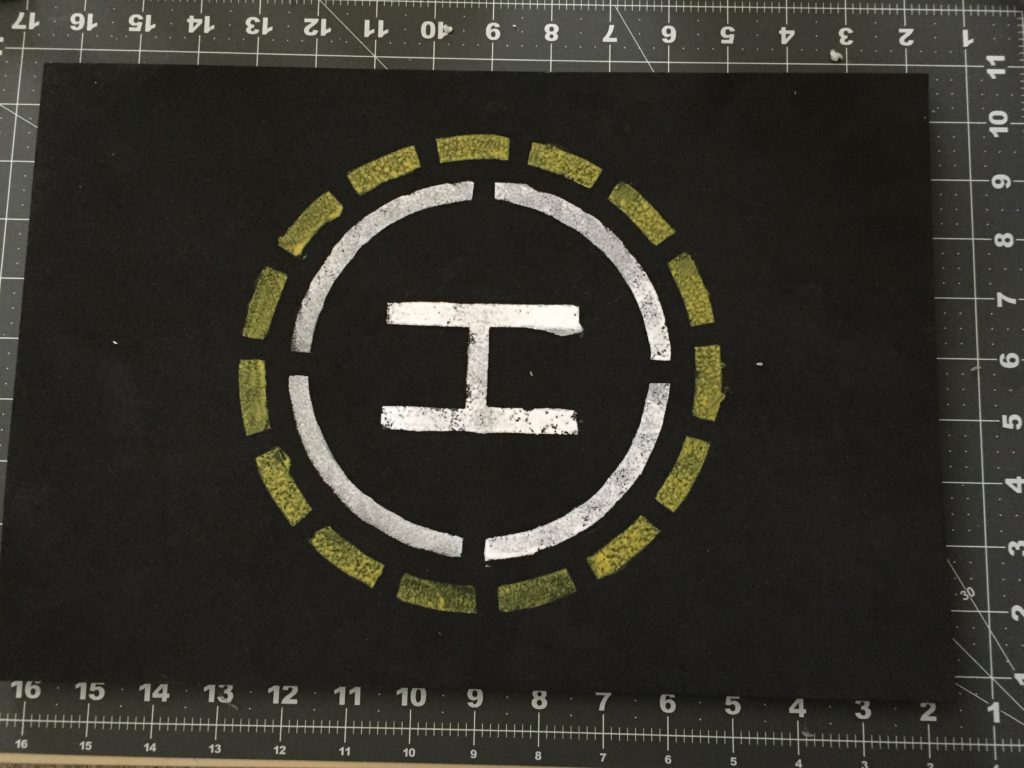 Happy Hovering!