Let's customize a jump quick-and-easy with a stencil and some spray paint.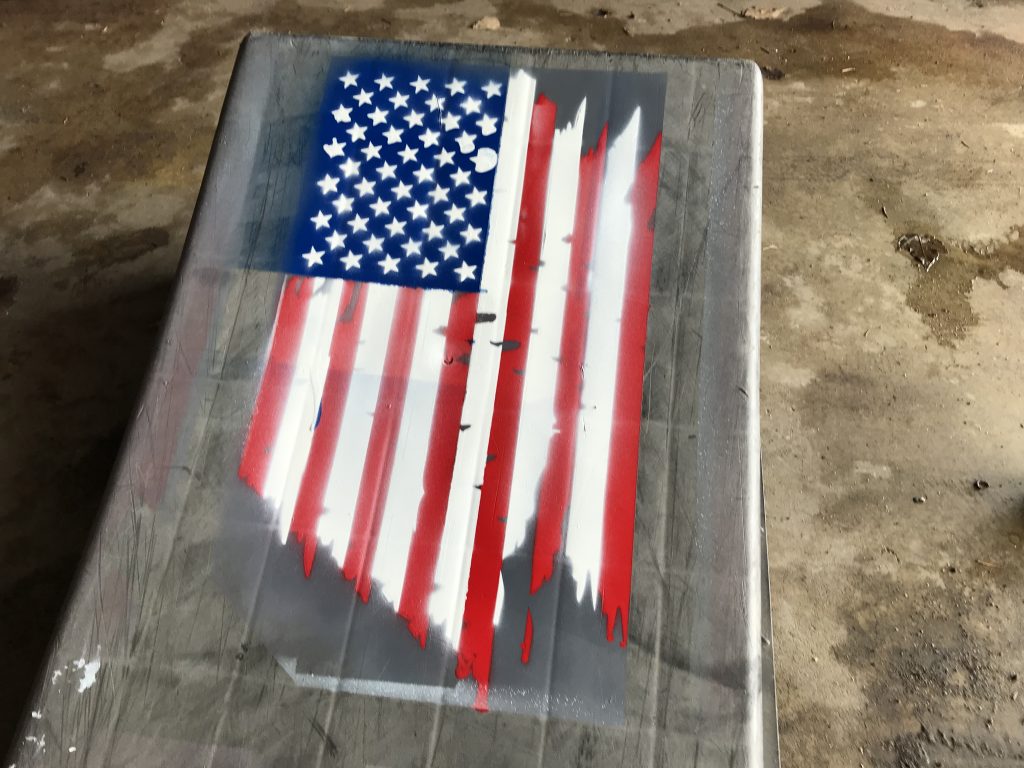 One of the best things about off-road RC vehicles is jumping. And when you're just bashing in the street or the yard, jumps are tons of fun. One of the best accessories I've added to our Slash fleet are these 1080 jumps. They're best found at garage sales or craigslist – often for half the price of new.
MeatballRacing is going to debut a patriotic-themed Slash product in May, so I wanted to church-up my jump to go along with the theme.
I got an American Flag Distressed Stencil in 24″x18″ from Stencil Revolution. While I could have easily do a single-color paint job with it, I figured I could creatively reposition the stencil to get a full-color, red-white-and-blue, star spangled banner!
To make sure the paint would stick, I sanded the surface of my jump with some 220 grit sandpaper. I went in one direction, then another to create a crosshatch pattern.
For all of the paints I used Rustoleum 2X Ultra Cover spray paint – based on recommendations that it works well on plastic.
Gray Primer
Gloss White
Gloss Apple Red
Gloss Deep Blue
I started with the primer. I masked off some edges, which isn't strictly necessary, but they're useful as guidelines when removing & replacing the stencil.
Then it was time for the red stripes. I put some paper behind the stars as a mask. Then painted red in the striped cut-outs.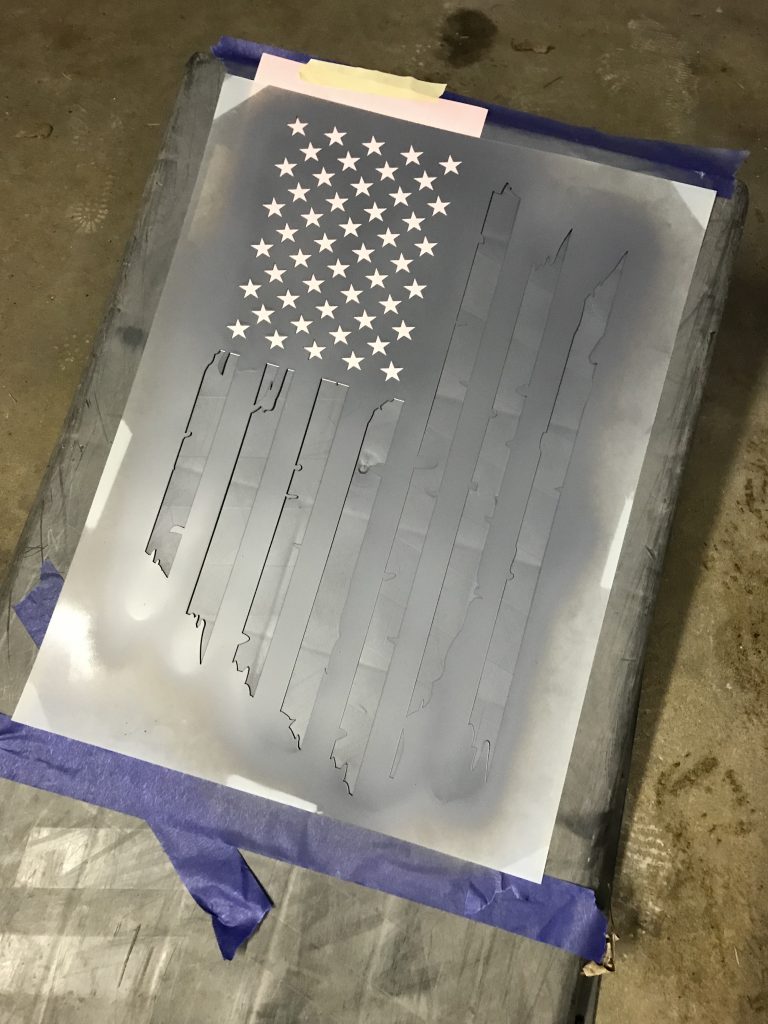 After the red dried, I repositioned the stencil slightly to the left and slightly up. I did this to cover the red I already painted and also so the angle on the top-most stripes would match up with the red and the white.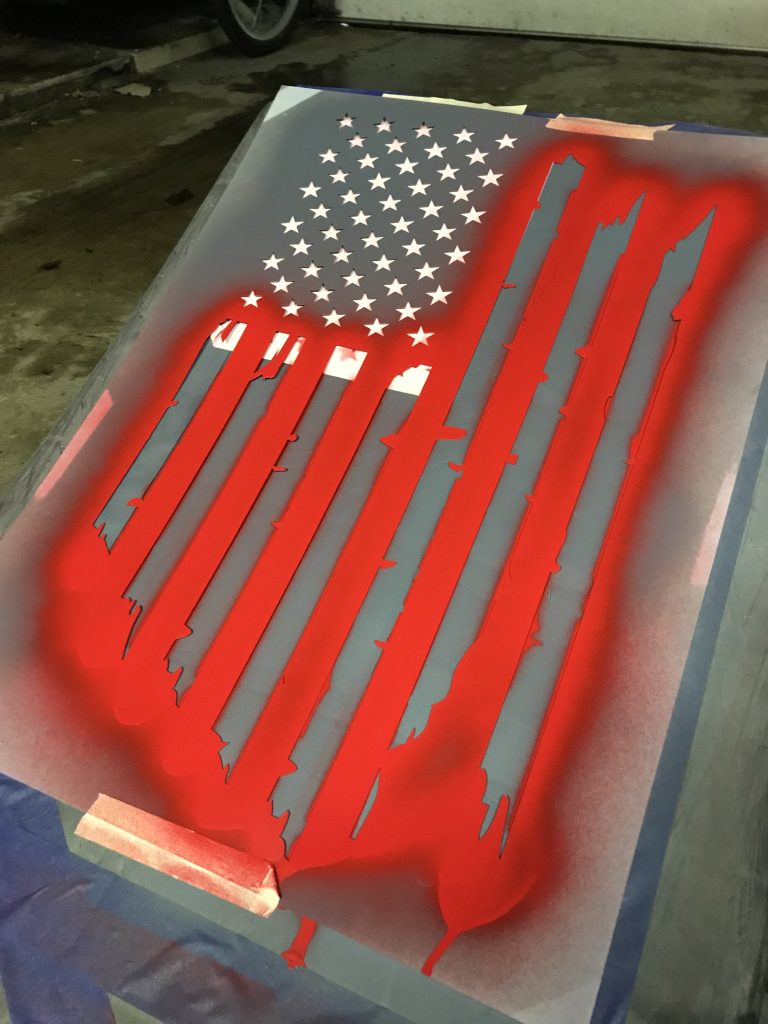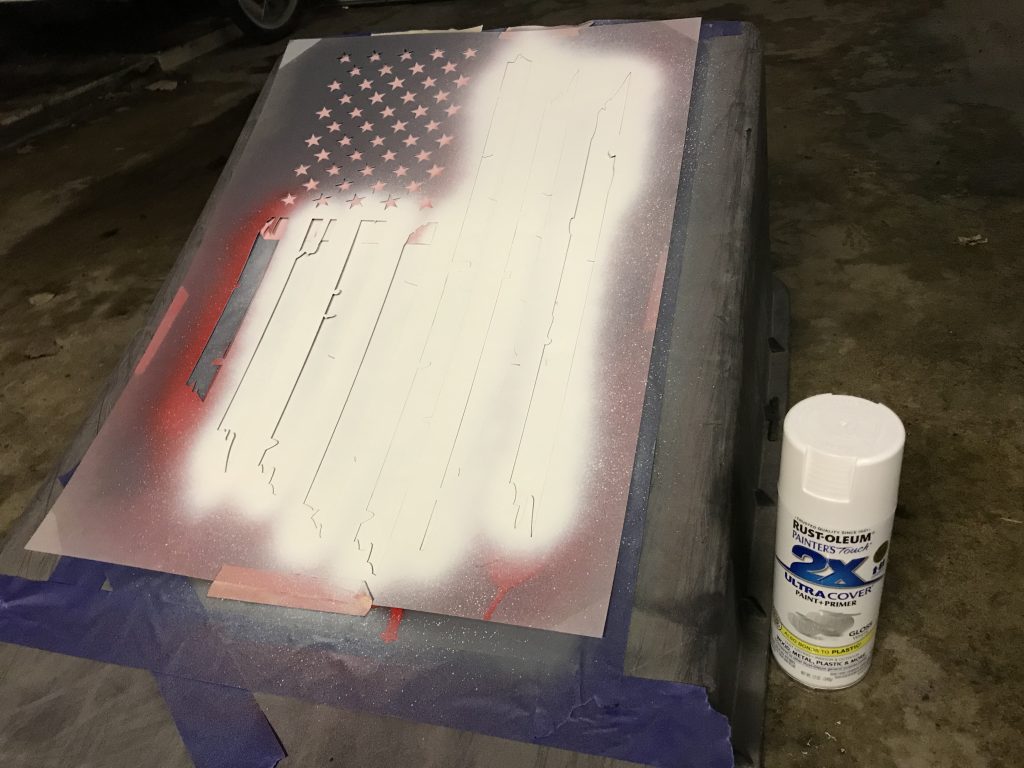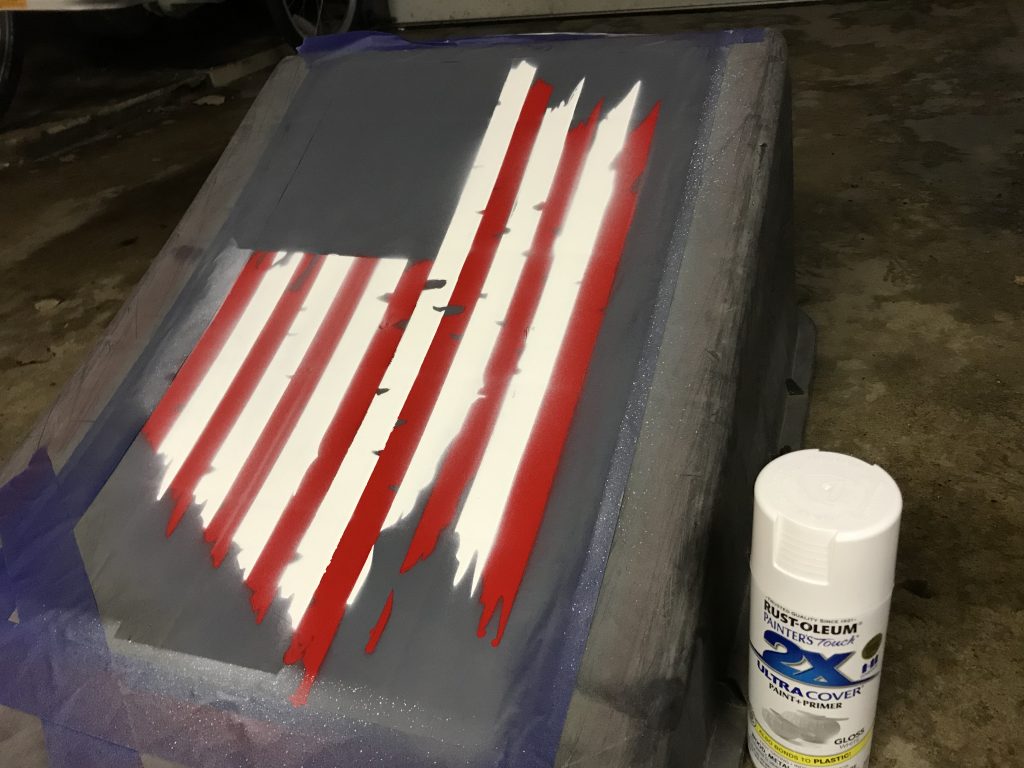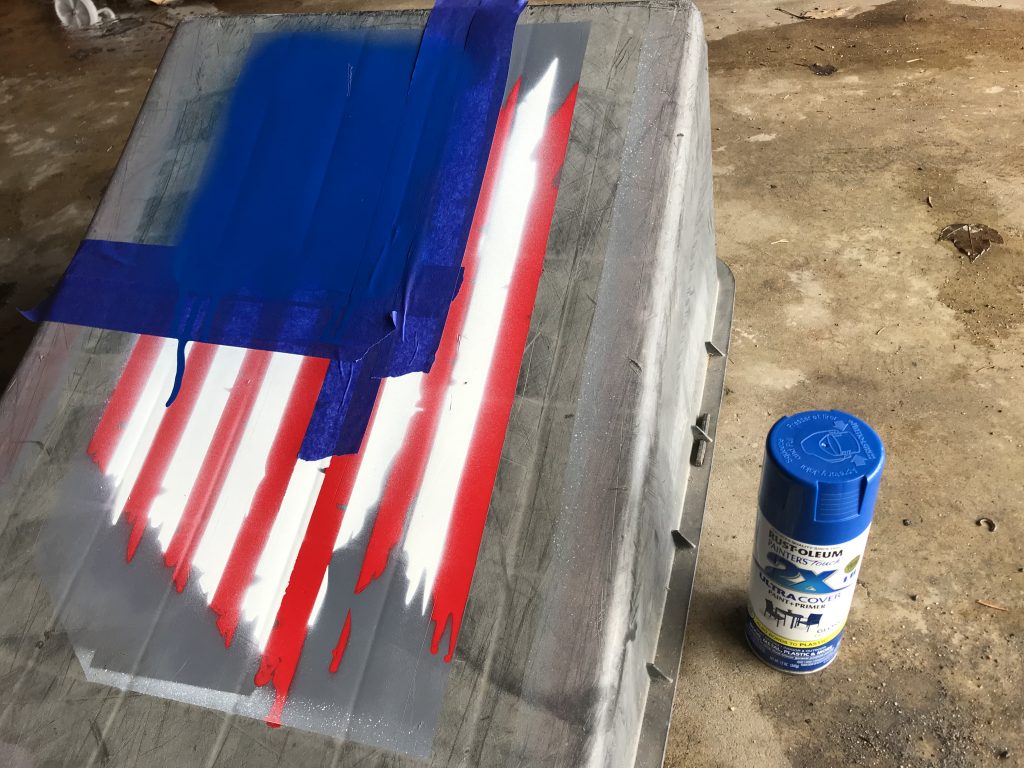 The last part is putting the stencil on for the last time to paint the stars. I went a little too thick on many of my coats, and the stars were no exception. I should have done multiple lighter sprays, but the few stars that bled don't bother me – it adds to the distressed look.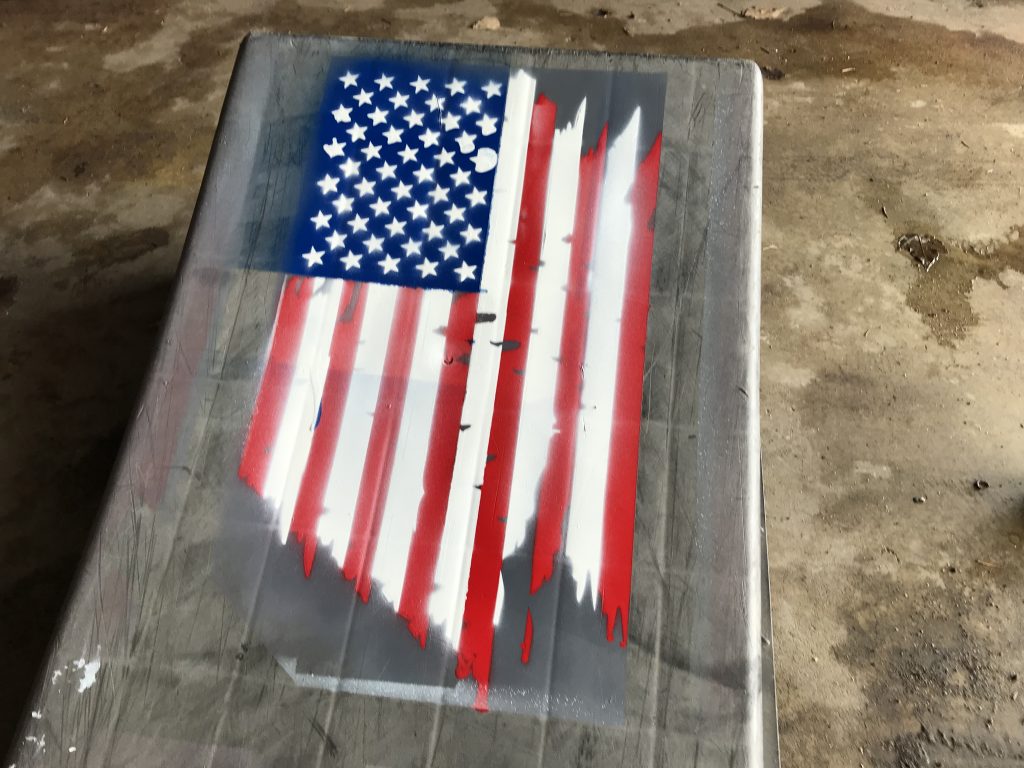 Once your jump is done, it's time to give it a go.
If anyone out there has done some artwork beyond adding a ton of stickers to their jump, let's see a pic. Post up in the comments below.