What's the point of switching to bigger bore springs on a standard bore shock? Some say the wider springs provide a different feel, but mostly I did it to be able to run a spring rate softer than the softest Team Associated Green (12lb./in.) springs. Softer springs are especially helpful for tight (read: small) high-traction indoor carpet track racing like we have here in Minnesota. Most of the guys that do this mod switch to Yokomo springs, so that's what we'll cover.
You can compare spring rates across several manufacturers here: http://site.petitrc.com/reglages/1-10thOnRoadSpringChartv2.pdf
Parts
Doing this mod is simple. Once you have your shocks removed from the vehicle, take off the bottom spring spring cup. Then remove the spring and retainer.
While your shocks are off, it's a good time to check and/or replace the oil. I like the TrackStar oils because they're measured in sCt which is less nebulous (read: more accurate) than just weight. Also, they're super cheap. I run the TrackStar 450cSt shock oil in my TC6.1 on all 4 corners.
A spray paint lid is fantastic aid for draining shocks. You can set them against the inner ledge and let them drain without holding and waiting 😎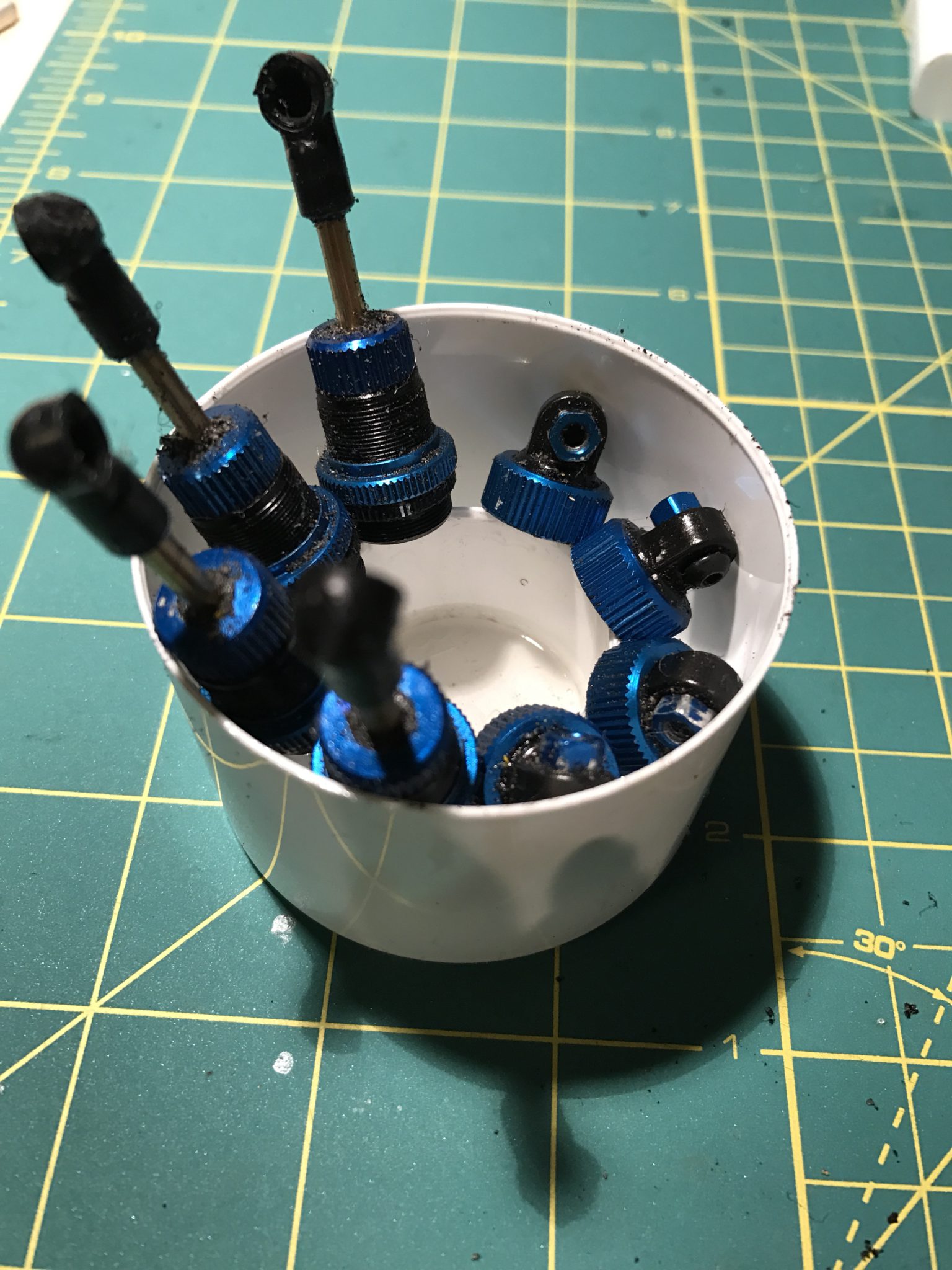 The Tamiya 12mm o-ring is optional – it goes into the spring retainer to give it more grip against the shock body, but I've also run without them and haven't had problems with the retainer rotating while driving – your mileage may vary. Insert the o-ring into the new Tamiya spring retainer.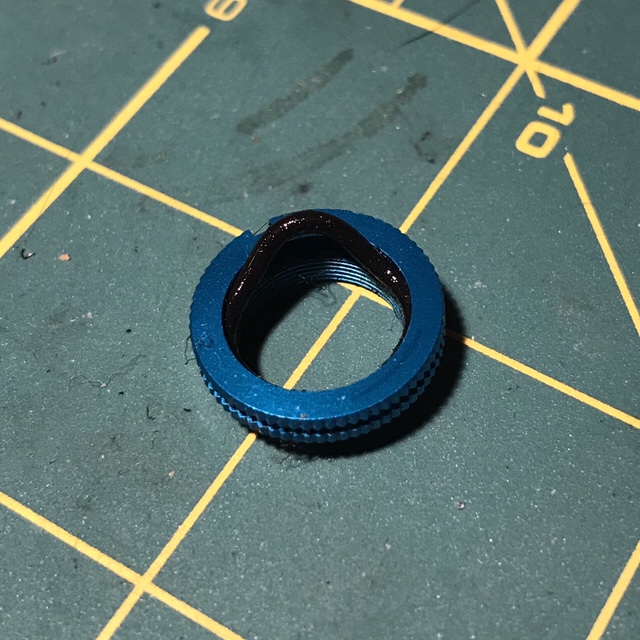 Screw the Tamiya retainer onto the VCS3 shock body.
Add a Yokomo spring – I run blue in the back and black up front. Use the bottom spring cup from the HPI shock parts tree to secure it.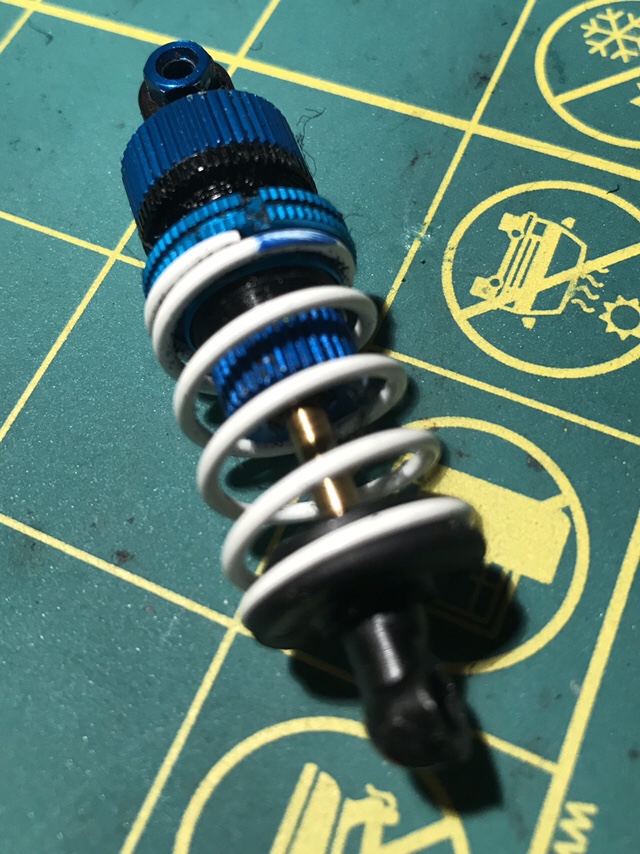 You may have to select a slightly different shock position on your setup to avoid the wider springs interfering with the roll-bar.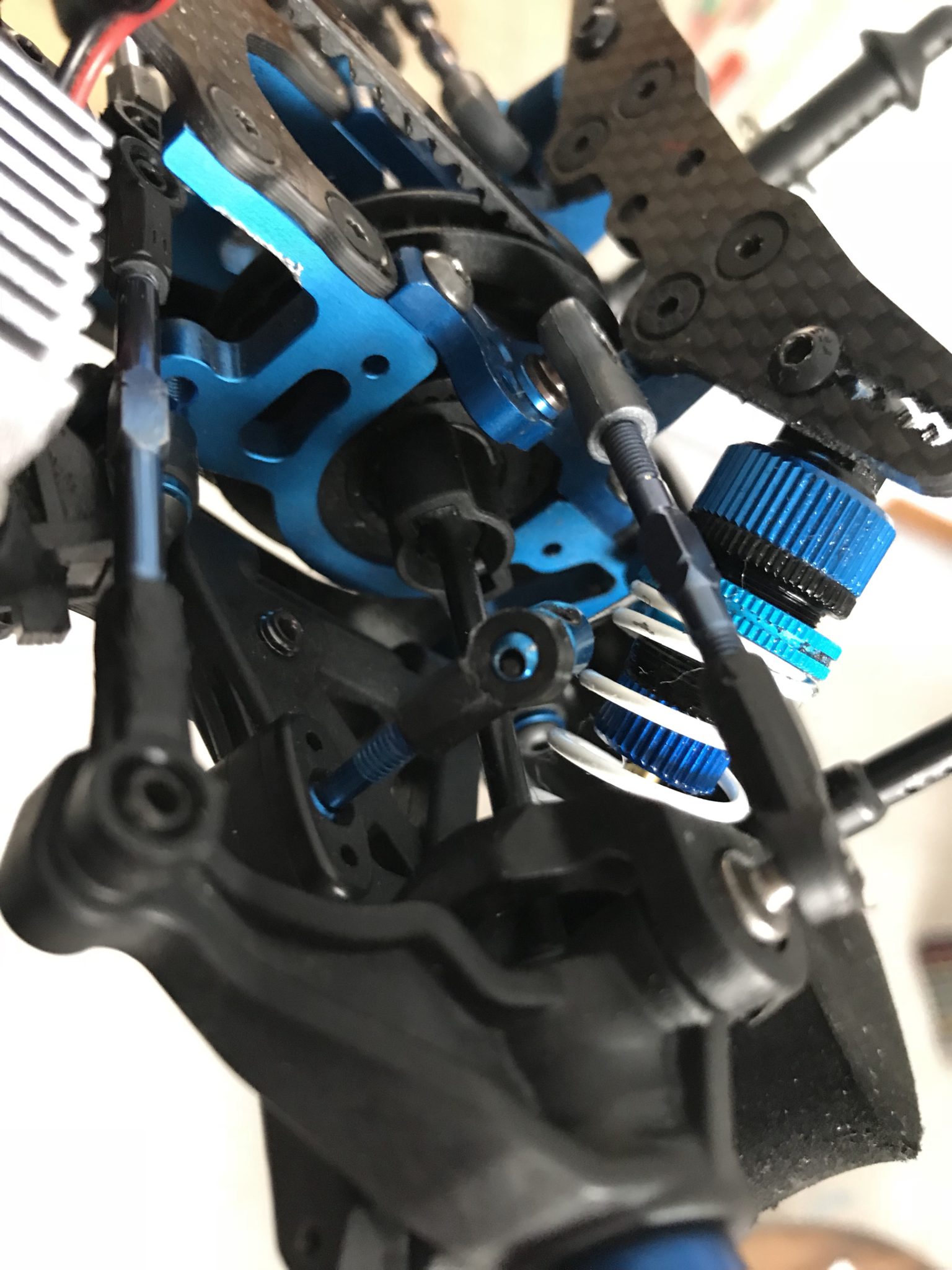 Hold on to your old springs, retainers, and cups in-case you want to switch back to AE springs, but I doubt you will. Now get out there and race!