I picked up a HobbyMate HB298T AIO FPV Camera for my Tiny Whoop. It's discontinued, which is a shame, but you might be able to find them on eBay. I got it because of this very specific feature most micro-FPV cameras don't have: Built-in Microphone.
BUT… I haven't installed the addition to my FPV goggles that will allow me to receive and record sound yet. Video however is working nicely and I look forward to adding audio to the mix.
Camera Holder
Since this camera is somewhat unique (read: unpopular), I had to model a camera holder myself for 3D printing. Download it here: https://www.thingiverse.com/thing:4590025
I modeled the holder separate from any mounts so this component could be added to other rigs: a Tiny Whoop, a glider or plane, maybe even an RC helicopter. I added pegs to the side so you can secure the camera in the mount with a small rubber band.
Platform
To attach the camera to the Prerunner body, I modeled a platform that uses a body clip underneath to secure it to the roof. Download it here: https://www.thingiverse.com/thing:4590027
I used a body reamer to cut a small hole in the roof for the platform post to go through. I added some velcro to the back of the platform to secure a small FPV camera battery.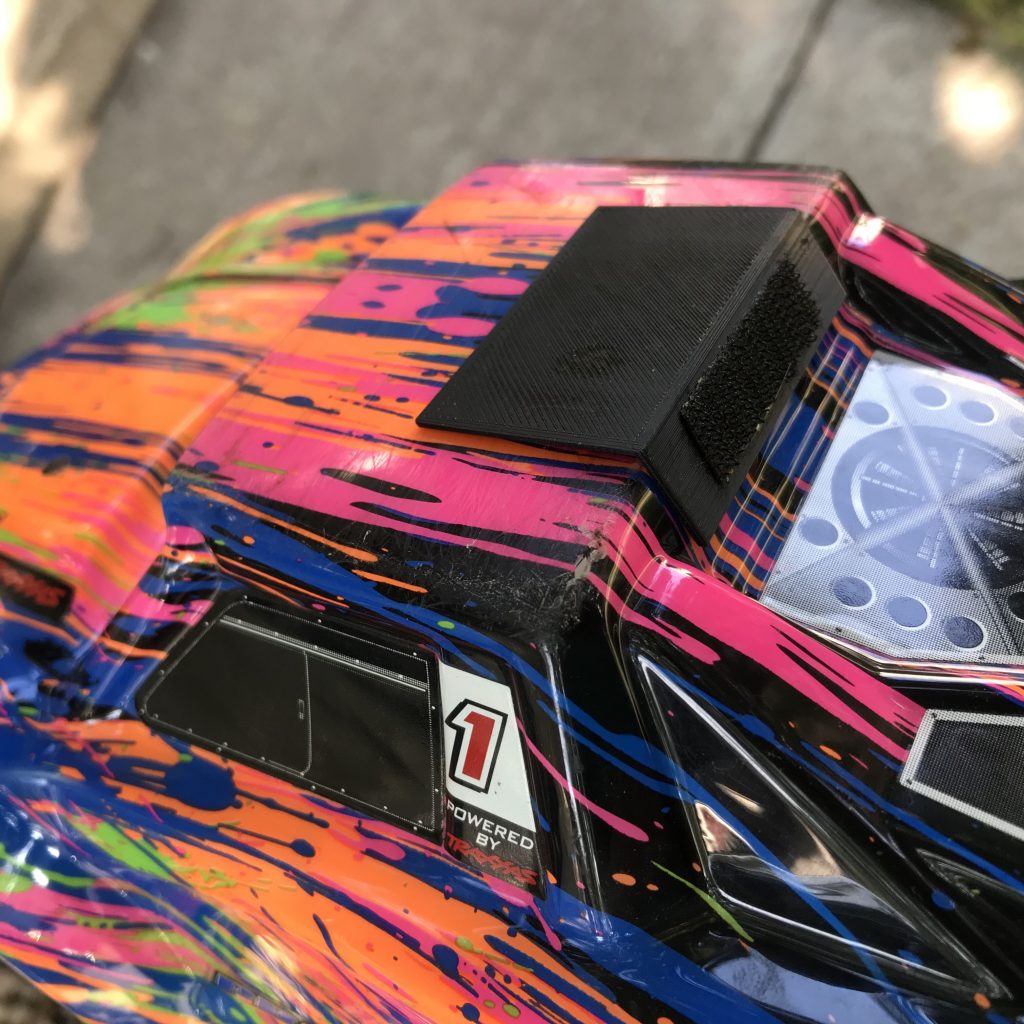 Combining Both
I used CA glue to permanently attach the mount to the platform and make them one piece. To speed the dry time I used some CA kicker.
Then I fastened the finished mount to the body with a body clip from the underneath. There's some tape there to reinforce the back of the roof after it got ran over by an E-Maxx more than twice it's size.
Testing
I velcroed the battery on and fired the whole rig up. My daughter drove the Prerunner using a set of EV100 goggles.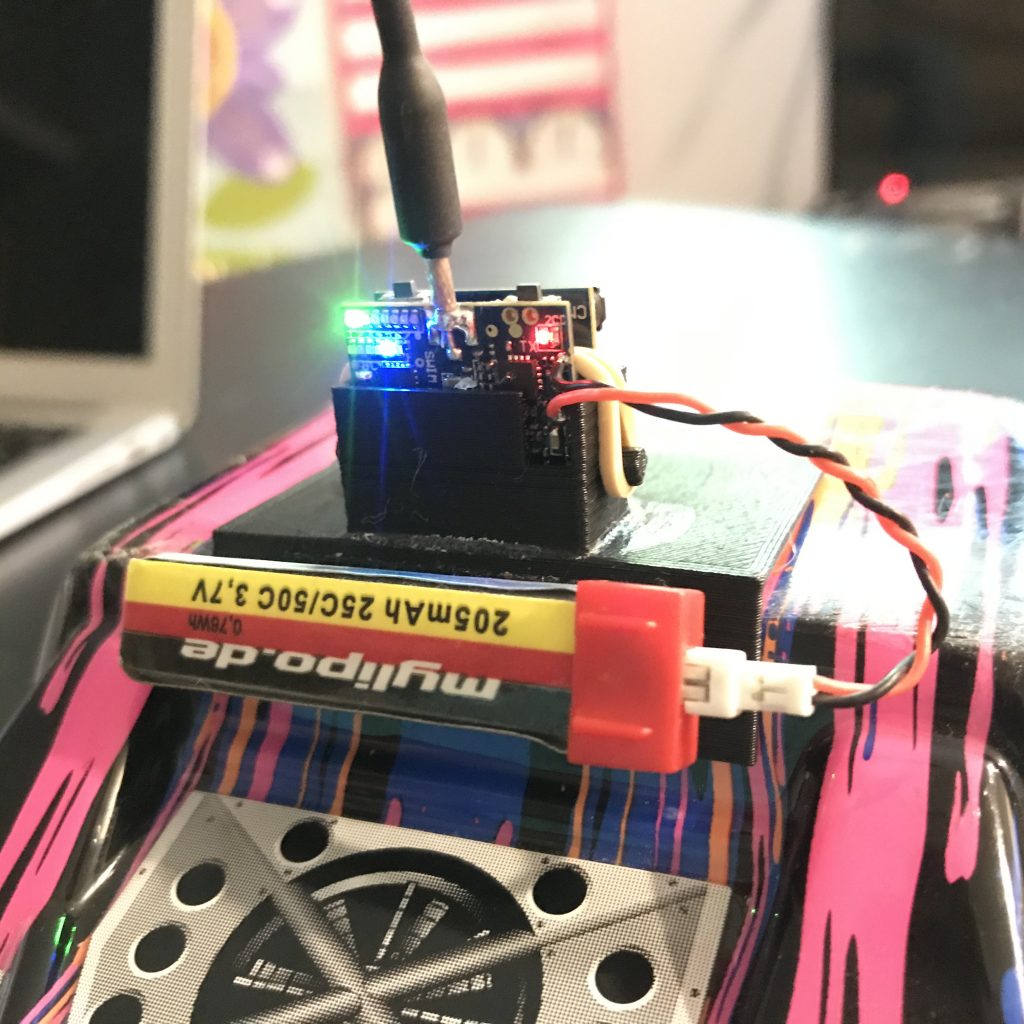 Here's some footage of us tooling around in the neighborhood. The recording is made at the googles, so you see all of the interference from trees, cars, etc. At the end the signal cuts out because I forgot to fully charge the FPV camera battery 😬