Hands down this is the best radio you can get for around $100. The hobby is moving so fast, it's incredible what this thing can do! When it first came out, I was skeptical as the go-to radio for most people flying multi-rotors was the Taranis X9D. The X7 has a form-factor very similar to the first Horus which was not initially well-received. But what FrSky had done with the X7 was take everything that was awesome about the X9D (OpenTX, haptic and audio feedback, telemetry, serial module communication) and put it in a Horus-shaped budget package.
I'm not going to go through everything about this radio, there are plenty of other reviews out there – several linked to from here. I just want to suggest an awesome setup that will not only do telemetry with FrSky receivers, but also Spektrum, FlySky, and any other multiprotocol module protocols that support telemetry.
This is a great complete transmitter/receiver setup that will cost you less than $200 and will control just about everything:
The X7 comes in several colors, so if you feel the need to express yourself in something other than black or white, go ahead! I opted for Blue. Also, you can get a silicone cover which are sold in all colors as well. You can mix and match them to get even more creative. I bought a green one, but the shade is a little too much like The Mask for my taste.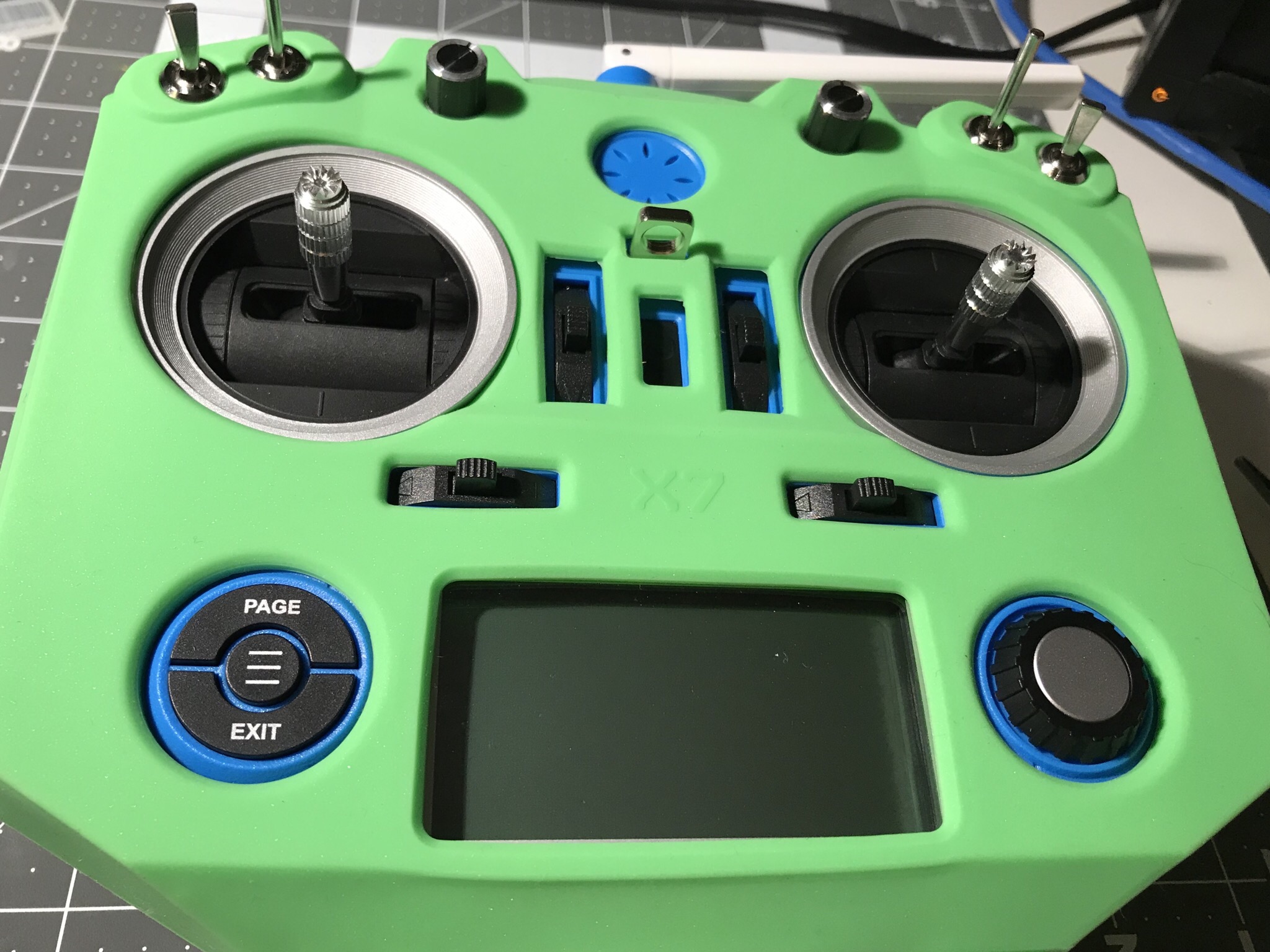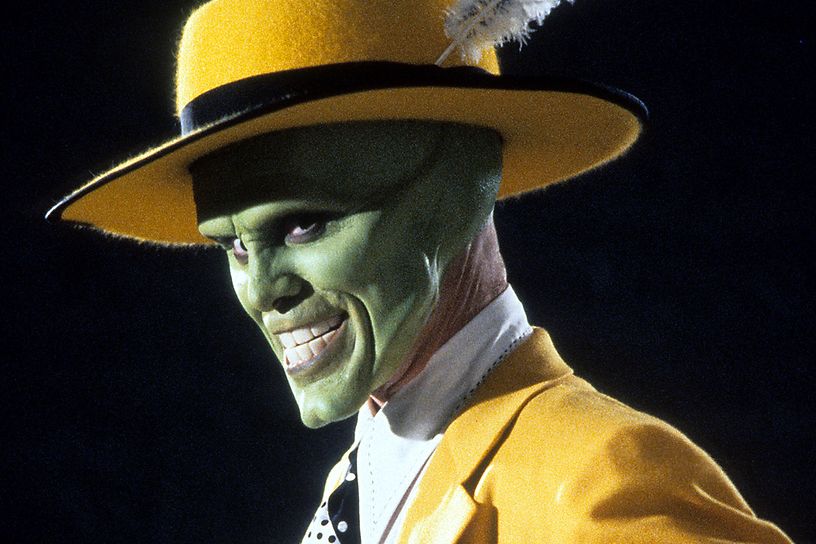 Yowza! Some people think the colorful versions of this radio are ugly. I've never seen a green X7 in person, but from pictures I thought the silicone case would be more like the brilliant green it seems to be. The silicone case has a milky sort of color. Since it doesn't suit my taste, I'll be giving it away. Read on for details!
I also bought a black one which suits my taste a little better. The black makes it look less like a toy, but I can still have some accent colors to match my style.
Stu did the same thing with his purple X7:
Multiprotocol Module Serial Mode – the ultimate Taranis Add-On
The best part about the X7 is it's the least expensive radio I've found that will not only do FrSky telemetry, but also serial communications to the add-on modules, which means faster communication, in-radio binding, automatic protocol selection, and telemetry for those other protocols.
The latest go-to pre-built multiprotocol module is this one branded IRangeX.
It is essentially the same as the DIY Multiprotocol transmitter that I already have, but with an STM32 chip. The chip upgrade has enough memory to hold all of the current protocols that are part of Multiprotocol TX. It comes with a case and antenna, so no 3D printing is required. Serial mode is enabled by default so also no soldering is required.
The only downside I've heard of so far about the X7 is some compatibility issues with the TBS crossfire. But someone has already figured out how to get it to work with the X7:
Giveaway (closed)
Maybe green is your style! Since I don't like the green silicone transmitter cover, I figured I'll give it away. Here's what you have to do. Post a comment about something you love or hate about the X7. The first person to comment will be the winner. Thanks for stopping by!