I had an opportunity to attend RCX with my kids as it was during spring break. My expectations were set from a 2016 video by RC Sparks:
2022 is the first time back since 2019 – '20 and '21 having been cancelled due to COVID. It's back, but wasn't as big as it has been in the past. Some of my favorite brands, namely Team Associated and Traxxas, didn't make it this year.
To get an idea of some of the other things that were missing, check out RCSpark's 2016 RCX videos which includes semi-trucks, tanks, large scale, drifters, off-road racing, and more. But there were still some of my other favorites present: Axial, Pro-Line, and FrSky to name a few.
Low Riders
This is a new style of RC and I'm glad to see it being represented. The Redcat Hopping Lowrider will hopefully be just the beginning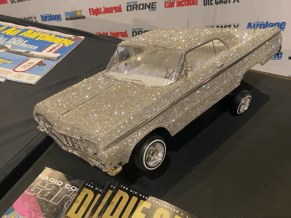 There was a group hanging outside the expo building with low-riders. One even had a complete interior with driver, working stereo, and music bumpin' 🔊🎶
Small Scale
The normal size stuff is always well represented: 1/10, 1/8, 1/12. But I was glad to see a lot of smaller scale models. There was Mini-Z racing going on all day. Axial and RC4WD had mini crawler courses and there were some accessory vendors for 24th scale rigs.
Something that is unique to the Pomona Fairplex is their huge garden railway exhibit.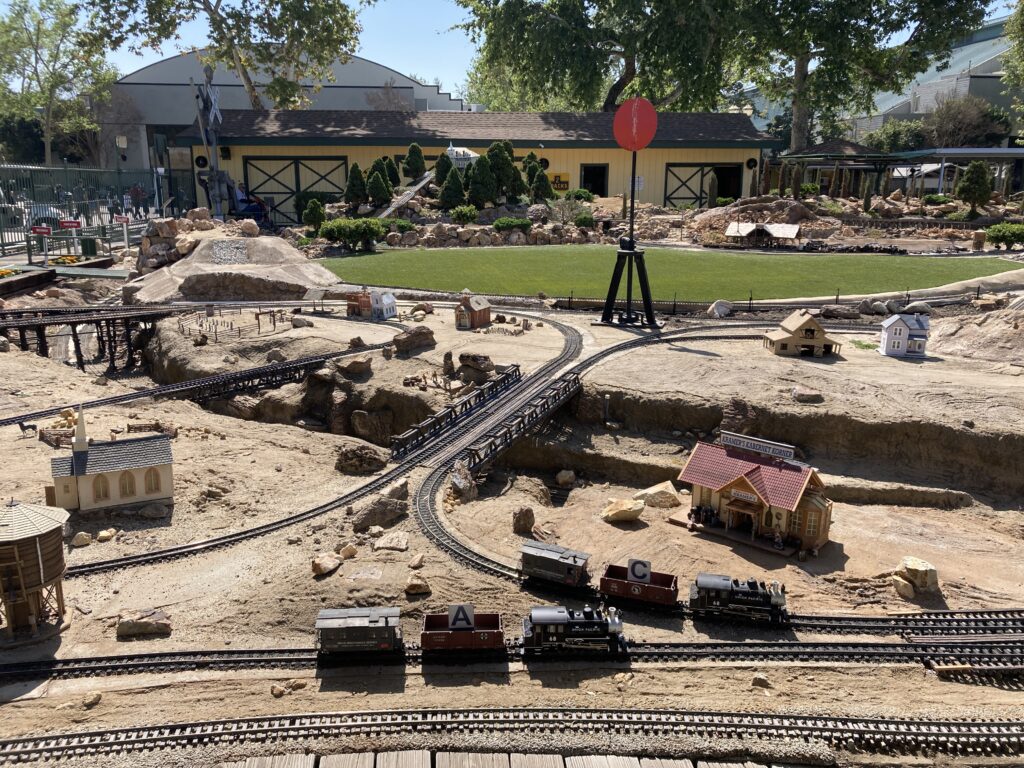 I really wish we could have driven the SCX24 out on the layout, but that would have been disrespectful. So we'll just have to do it at home – I'll surely steal some ideas from their layout for our 1:24 garden railway / crawler course 😎
Since we did bring our micro crawlers, we shot a couple videos at the fairplex while taking a break:
Full Scale
The expo had some classic Hollywood (full-size) cars on display: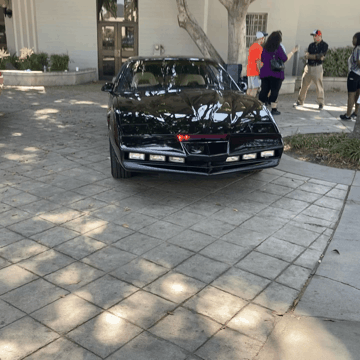 Even real-world versions from animated shows:
FrSky surface Tx
FrSky had a tiny booth at RCX, but to counter that they had pretty big news. They already have several fantastic low-latency air transmitters that are popular among RC airplane and drone pilots. I got to talking to the reps and mentioned they should produce a surface transmitter.
They said there is an FrSky surface transmitter in the works and I even got to see pictures of it. One of my favorite features is the "top" – which is the brains of the unit that consists of the screen and wheel, un-clips from the handle so it can be instantly reversed for left handed use!
Here's a sneak peek from their in-progress promotional material: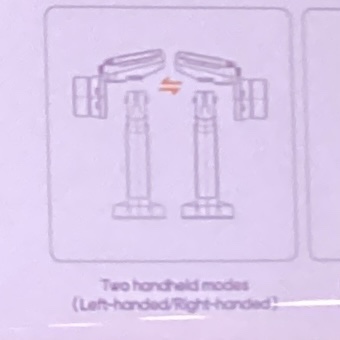 Verdict
I think I'll wait a couple years before I go back – just to make sure things are really back in full swing. If I lived nearby in Southern California, I would surely attend every year. It wasn't all disappointment b/c the family saved time to hit the beach as well as Legoland California. Plus it's guaranteed not to snow while we're there 😎🌴