It's been a minute! Actually it's been almost a year 😓 Remember how I said I saved $300 on a G500? I've reduced that savings by half by purchasing another 1/24 scale Tetra X3. Am I a glutton for punishment? Probably. I really wanted to love this rig, but there were some disappointments I couldn't get past.
PandaHobby did listen to all of the feedback and shortly after the X3 was released they acknowledged the problems with the suspension and ESC and shipped a fix to anyone that requested it.
However, the suspension components they sent to me didn't completely fix the issues of the shocks binding up. Then the stock servo broke and it sat on a shelf for the better part of a year 😥
Version 2
I hadn't been paying much attention during that time and recently noticed there's now a V2 of the same model. I thought that I already had all of the things that brought it to Version 2 spec, but there's actually a lot more.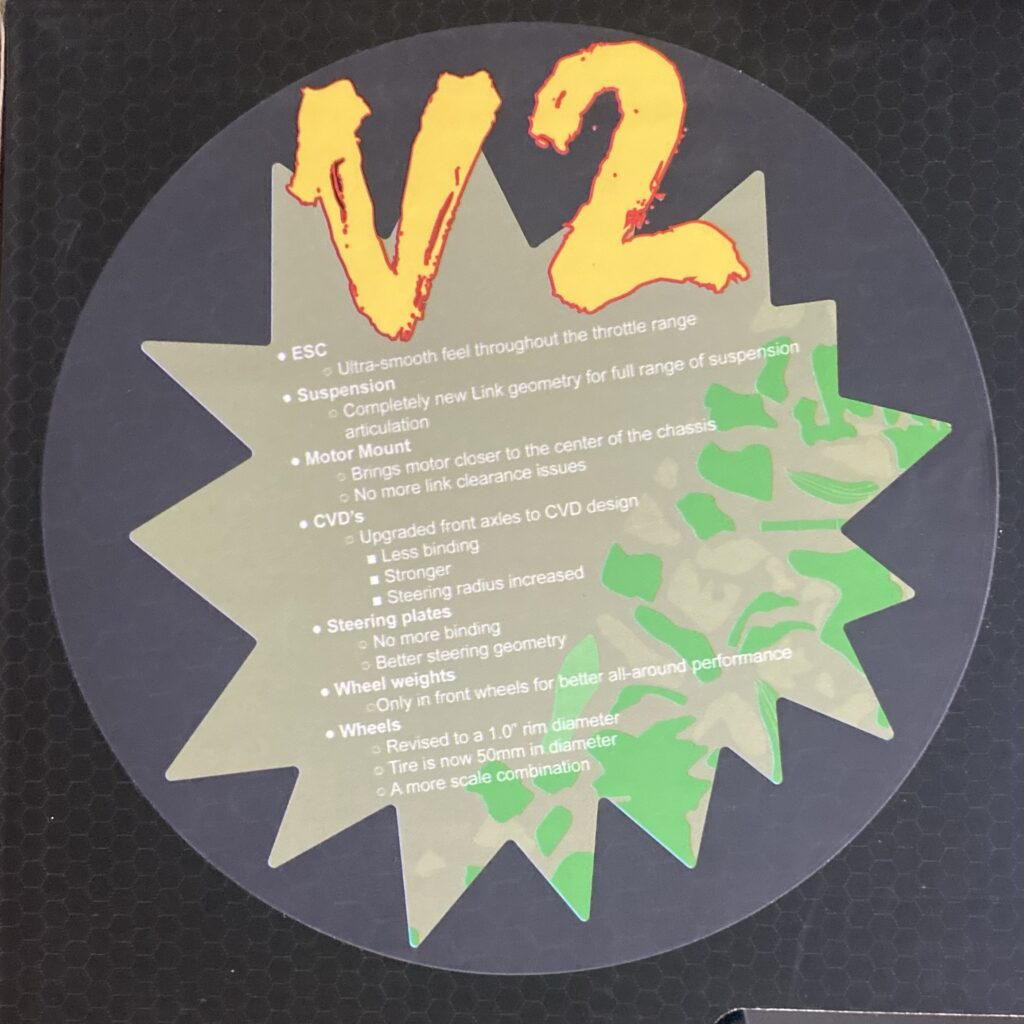 Differences between V1 & V2
Fixed ESC
Upgraded suspension & links (see below)
Different motor wind (51T vs. 60T)
Motor/transmission mount (SCX24 compatible)
Front axle CVDs
Steering plates
Front wheel weights included & installed
Smaller wheels & tires
Here are the differences highlighted between V1 & V2 side-by-side: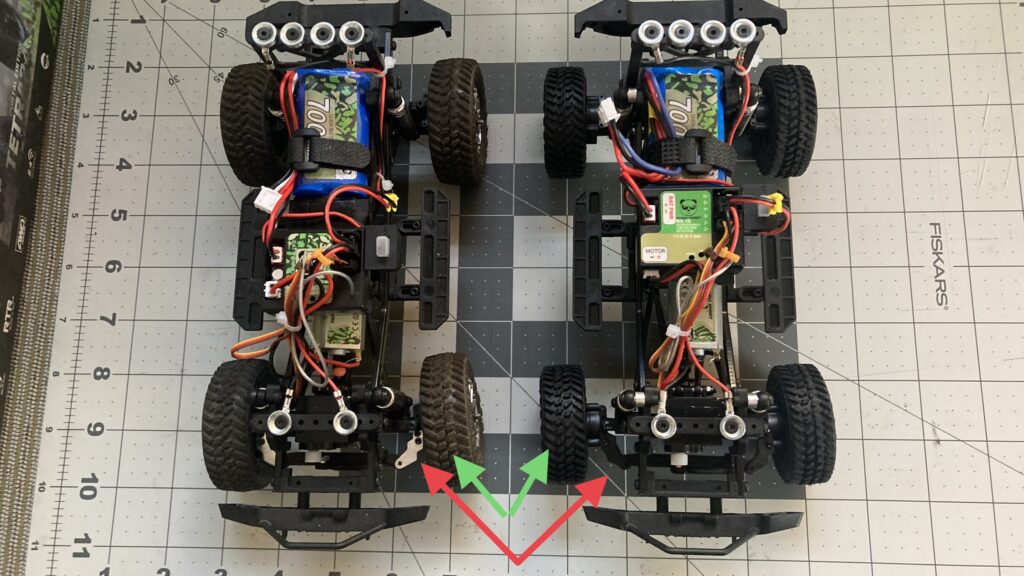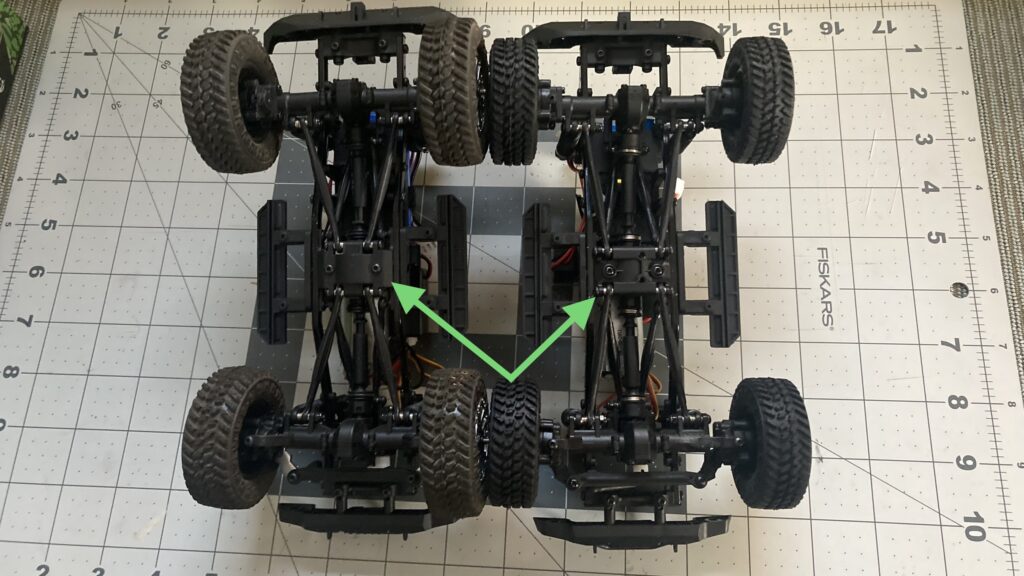 The skid plate that also serves as the transmission mount is the biggest change for upgrade potential. Panda Hobby added some extra mounting holes that makes it compatible with the SCX24 transmission and all of the aftermarket varieties.
Suspension Upgrades
The suspension upgrades alone were reason enough for me to try Version 2. While Panda supplied new shock pistons and springs as a fix for version 1 owners, I never was able to get the suspension to a point where I would call it smooth. This fix alone makes the 1/24th scale Tetra V2 a contender – these updates are what makes it earn a spot in RC Driver's top 10 mini crawlers video: