I saved $300 on a portal-axle G500 crawler!
Or did I?
I was at Hub Hobby, my local hobby shop, getting some body posts for the LaTrax Prerunner after they busted out on the ice.
I wandered into the RC section and noticed they had a few of the new PandaHobby Tetra 1/24 scale portal-axle rigs. I asked the sales guy if they had blue. He said they did in the back and went to go get it.
I didn't expect to buy anything besides LaTrax parts, but I guess I'm doing this! I already knew of some of the 1/24 Tetra's shortcomings – having subscribed to a Tetra Facebook group a while ago.
Free Mods
I removed the rear tire as the realistically scale 1:10 Traxxas G500 doesn't carry one. Plus it adds significant extra weight to the X3.
I also removed the light bar for better clearance. The magnet system is pretty easy to work with. I removed the hex screws on the front magnets to free up the red and black wires. Then slid the back and red wires going to the light bar through the hole in the roof.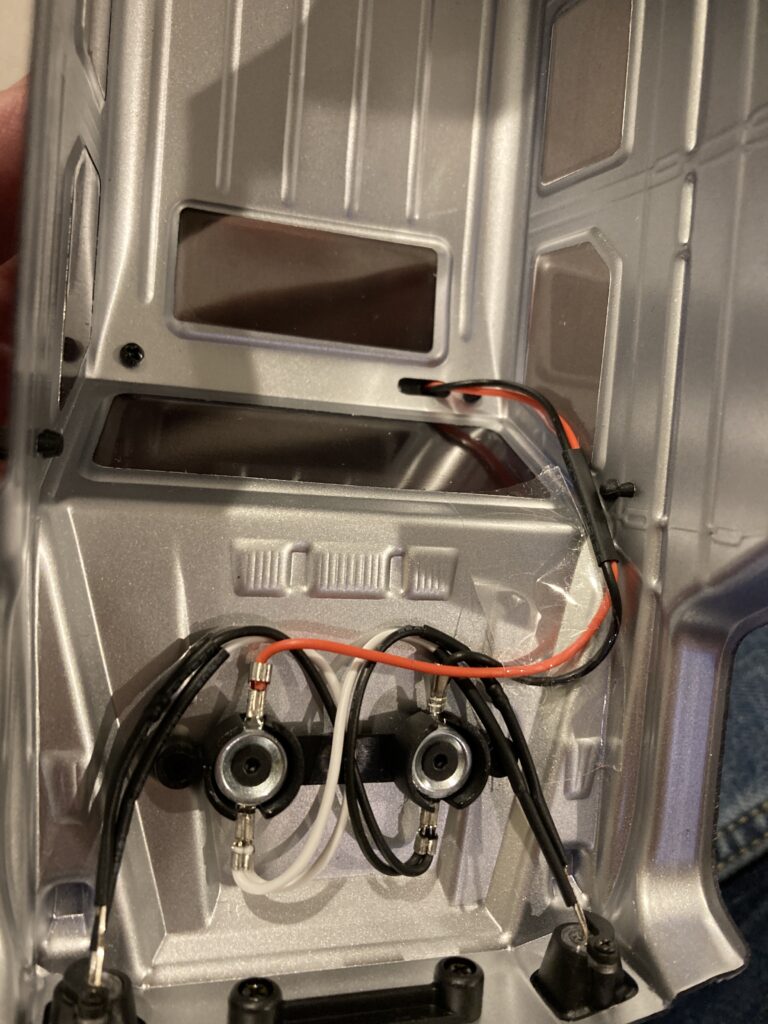 To get the wheels a little more blingy, I disassembled them to add paint. The X3 wheels are nice multi-piece beadlock wheels.
For paint I used some Spaz Stix Mirror Chrome spray paint. It is normally added to the inside of lexan bodies, then backed with black paint. The wheels are black and I'd be spraying the outside, so nothing else is needed.
It's looking pretty good. I might 3D print a smaller front bumper, but I'm satisfied with the current look.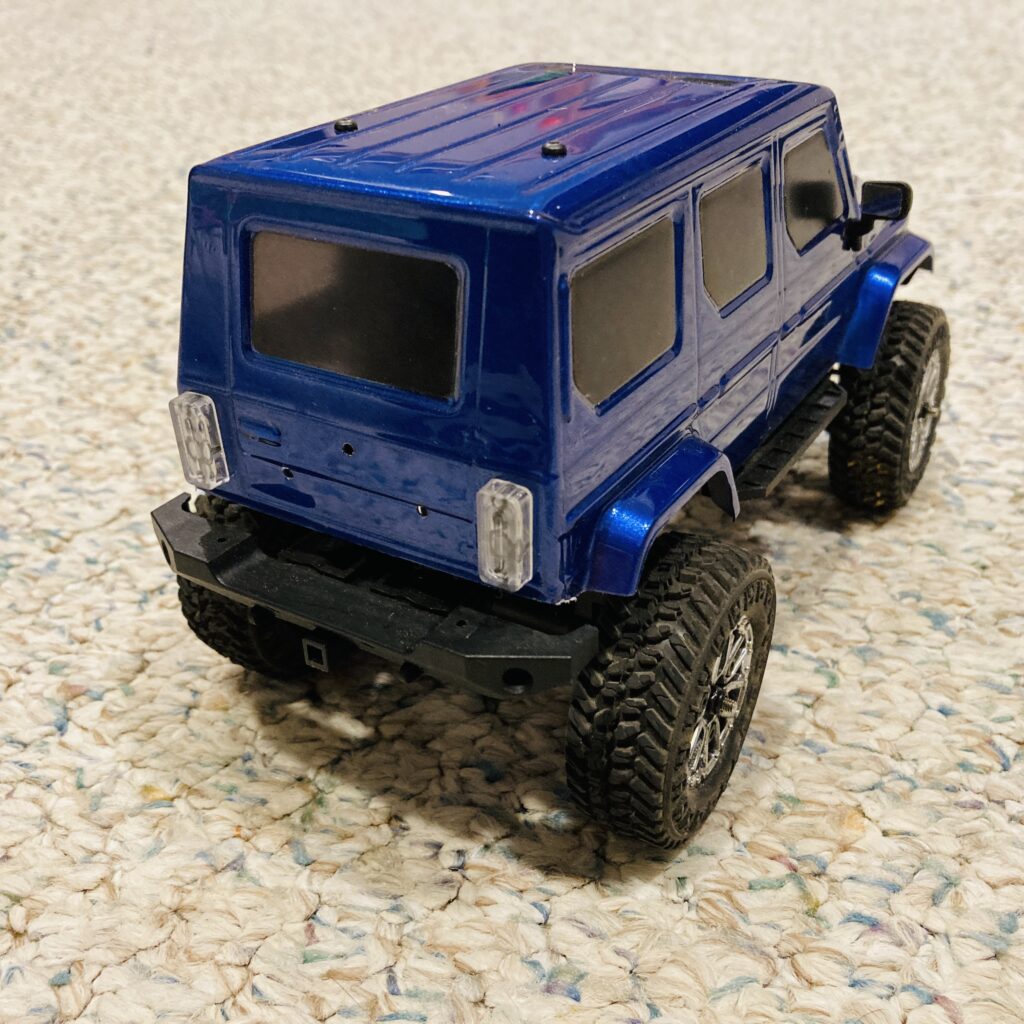 I used a silver sharpie to make the grille stand out a little more.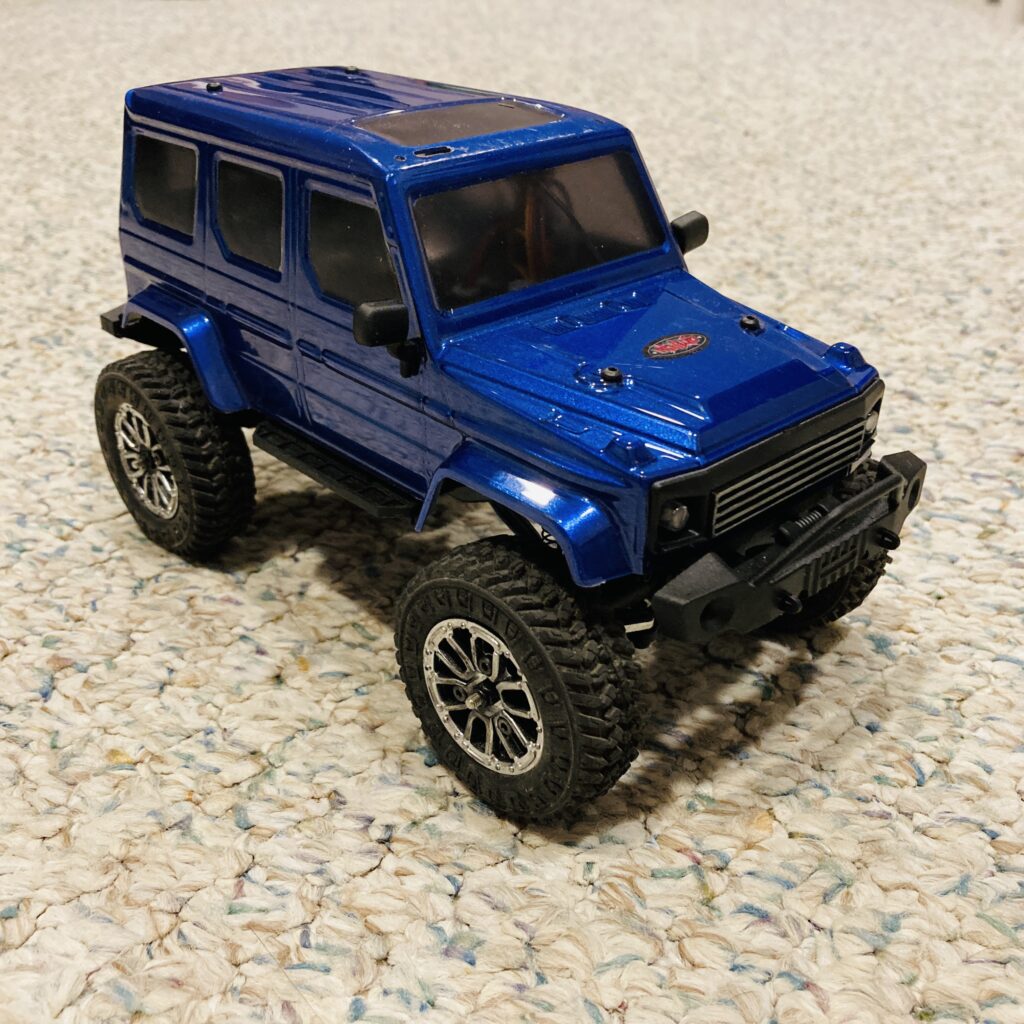 Vendor supplied fixes
There's a well known issue with low speed jitter in the first batch of Panda X3s. The good news is Panda will send out a free replacement ESC for anyone who bought one of these units.
The replacement ESC kit also includes new shock pistons and softer springs. 💪 I was hoping the new shock pistons would help with the smoothness of the shocks as they didn't move as freely as I expected (especially compared to a stock SCX24).
The v2 ESC is much better at low speed and it's highly recommended that you contact Panda Hobby support through Facebook Messenger to request a replacement.
Owner supplied fixes
However the new shock pistons didn't help the bound-up suspension as much as I wanted. I tried to polish the new shock pistons with a Dremel and 1000-grit sandpaper, but it only helped nominally. 😓 I think I will really need to take more time cleaning and polishing to make sure everything moves freely.
While in California for the RCX Expo we filmed a few fun videos with the Panda Tetra X3 and an SCX24:
While filming the last video, I was holding the Panda's steering at full lock for a few minutes. What do you know, the included servo died ☠️ the same as all of my other ready-to-run RCs have. I think it's just industry standard to save money on the steering servo that comes in the model. 😞 I'll be replacing that next, likely with an EMAX ES08 servo.
Verdict
The Panda Tetra X3 is an interesting vehicle but I don't recommend it for a new hobbyist looking to buy a 1/24 scale crawler. There's simply too much you have to do out of the box to get it to perform as expected.
Instead I'd recommend an Axial SCX24 to anyone looking to get into 1/24 scale crawling. If you think you're up for a challenge – then get the Panda X3.