At our last outing to the frozen lake ice track, the stock servo in the LaTrax Prerunner finally gave up the ghost 👻 I figured it was a matter of time as I've replaced the included servos in all of our other ready-to-run vehicles: Slash & SCX24. I had a feeling this was inevitable.
I started with this video put together by the fine folks here in town at Dollar Hobbyz:
In that video (and description) they recommended a Savox SH-0255MG micro servo. So I ordered one, excited to get this little truck running again.
Too Tall
When I went to install the SH-0255 servo it was too tall, the width was fine but the bottom was up against the driveshaft wall on the tub chassis. After browsing the Savox site, I realized all of these micro servos (with a height of 29.4mm) would be too tall:
Just Right
I went back to the drawing board and watched this other video from 2021:
PhillyB_RC used a Savox SH-0262MG on his install, which has a height of 25.4mm. AMain didn't have that one in stock, so I called Hub Hobby, my local hobby store. They had an SH-0264MG in stock which has the same dimensions, so I rolled with that. All of these Savox micro servos should fit:
SH-0253
SH-0257MG
SH-0262MG
SH-0263MG
SH-0264MG
SH-0350
Servo Horn Choice
You can reference either of the above videos for installation, it's fairly straight forward. When it comes to the servo horn, there are some tricks you can to to make sure it will work well.
We have to use one of the included Savox servo horns, since the Savox servo spline count (21 tooth) is different from the LaTrax servo (25 tooth).
Because of the odd number, the servo horn will be at a slightly different angle when you flip it around 180. Check these things out before you clip one side of the servo horn. These two images show the different servo horn positions when the servo is centered: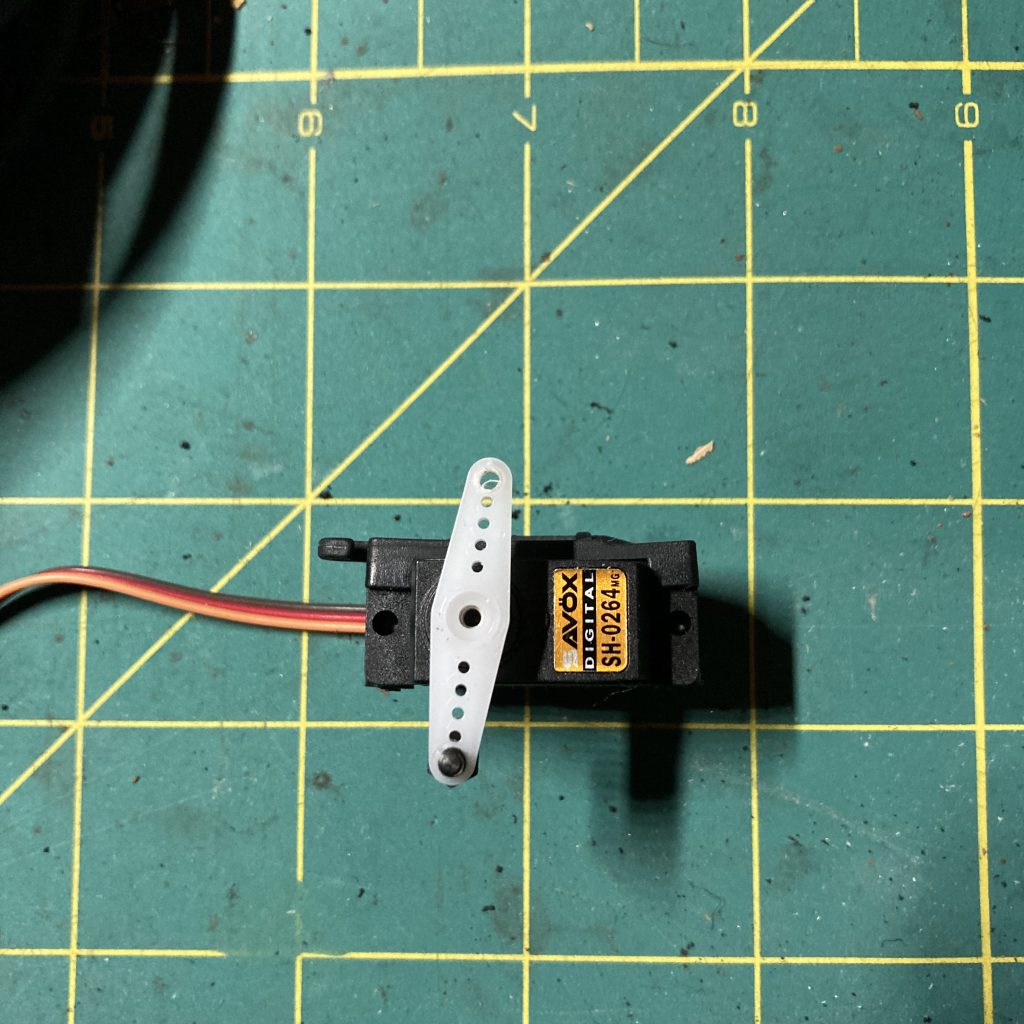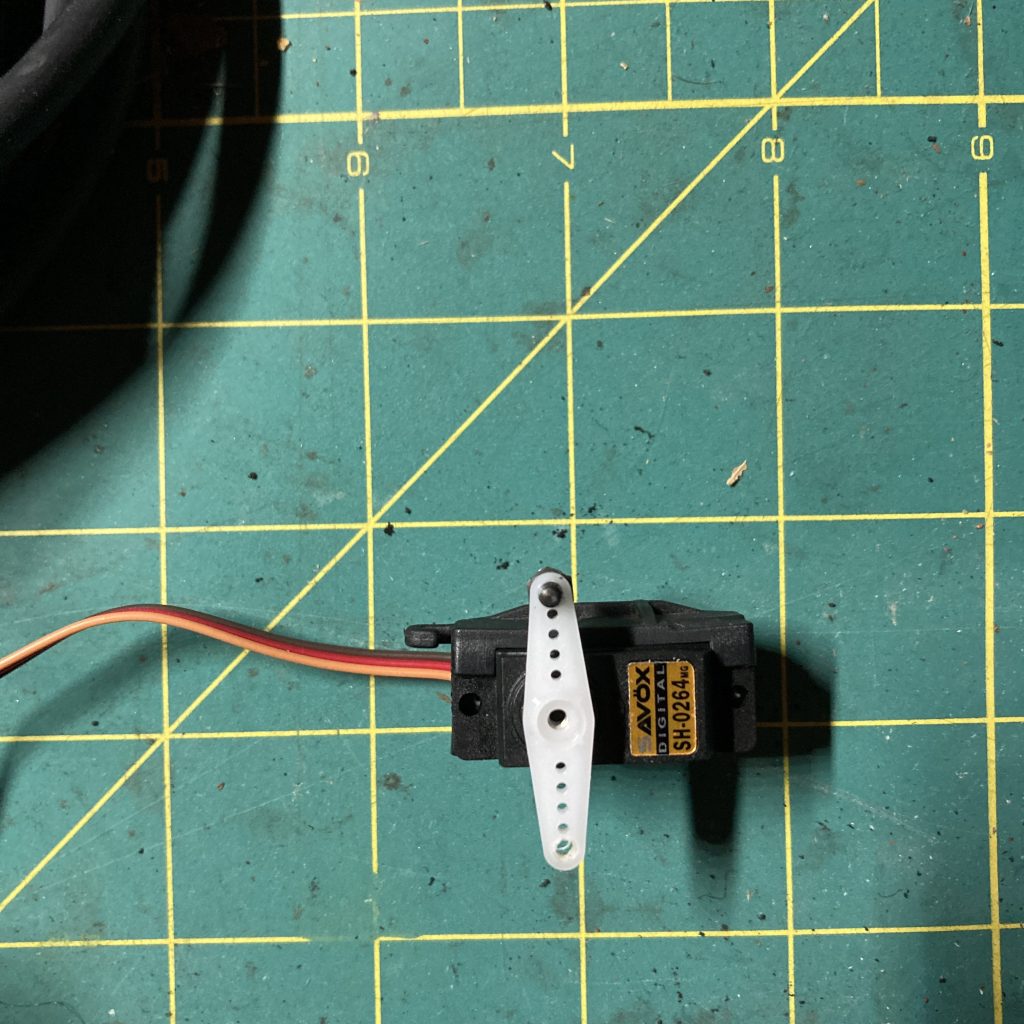 I opted to have the servo horn slightly to the left which is to the rear of the vehicle when installed. This is because at full right steering, the servo horn will move forward and potentially run into the body of the servo.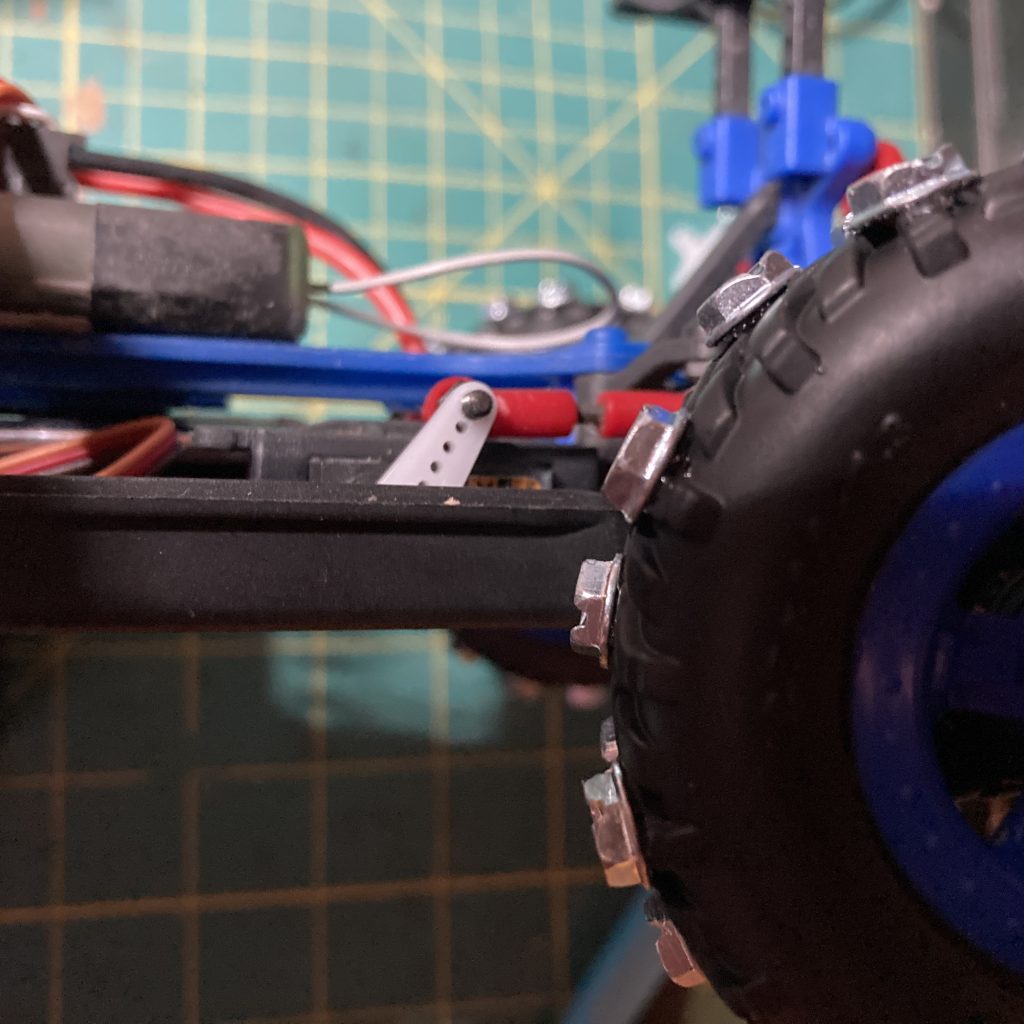 Having the horn installed slightly rearward will help prevent this.
Centering
To generally get the steering alignment set, I kept the servo centered after installation and adjusted the link coming off the servo horn by twisting the ball cups one turn at a time until the front wheels looked straight 👀
So far it's worked great. We went back to the frozen lake ice track for one last hurrah mid-March. The servo worked good, but we broke the body posts when it got clobbered by an 1/8 scale vehicle. It was a lot like this but with more parts broken: