My daughter is left handed and she also loves to drive R/C cars with dad and her brother. To make sure she has a good experience, she needs the appropriate tool – a proper left handed RC transmitter. I've seen several lefties use standard right-handed transmitters. They hold the grip in their right hand to work the trigger, and the steering wheel faces away, so they reach around the front to work the steering with their left hand.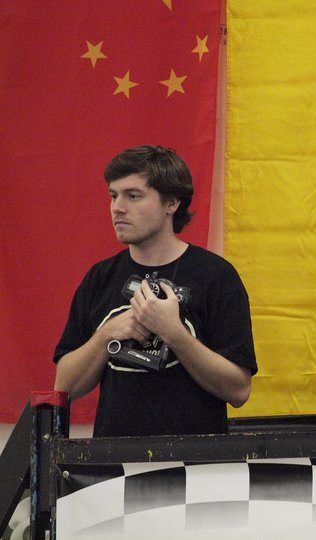 My left-handed daughter instinctively did just this with a normal transmitter (Tx). Even at only 5 years old, her brain told her to steer with her dominant hand. While it works for many, it's unfortunate. Left-handed transmitters are not widely available for people entering the hobby, so they try to make it work with a right-handed Tx. By the time they can afford a model that can be converted to left-handed, they've already gotten used to contorting themselves, so what should seem natural feels strange.

There are a few convertible left/right transmitters out there – some more affordable than others. Hopefully this list is a good place to start looking. If I'm missing anything that is widely available (even through eBay or other used markets), comment below. Let's give lefties the experience they should have right from the start!
Available New
Recommending a $500 transmitter to someone starting in RC would be bonkers. However, if you are left handed and know you love RC – check out the Hitec Lynx 4S. It is an oft-overlooked transmitter that looks great and has great features including flexible wheel position and ultra-low latency (for almost half the cost of its competitors).
Available Used
Many of these radios were at the time "high-end" but are currently discontinued so they're only available used, but for mid-range prices.
(Older) Sanwa/Airtronics M11
The Ugly Truth
For my daughter I bought an Arrma ATX-300 off of eBay. They frequently show up there and you can usually get one with a receiver (Rx) for around $50. You will likely need to reserve judgement about it's looks – it is quite possibly the ugliest radio ever made: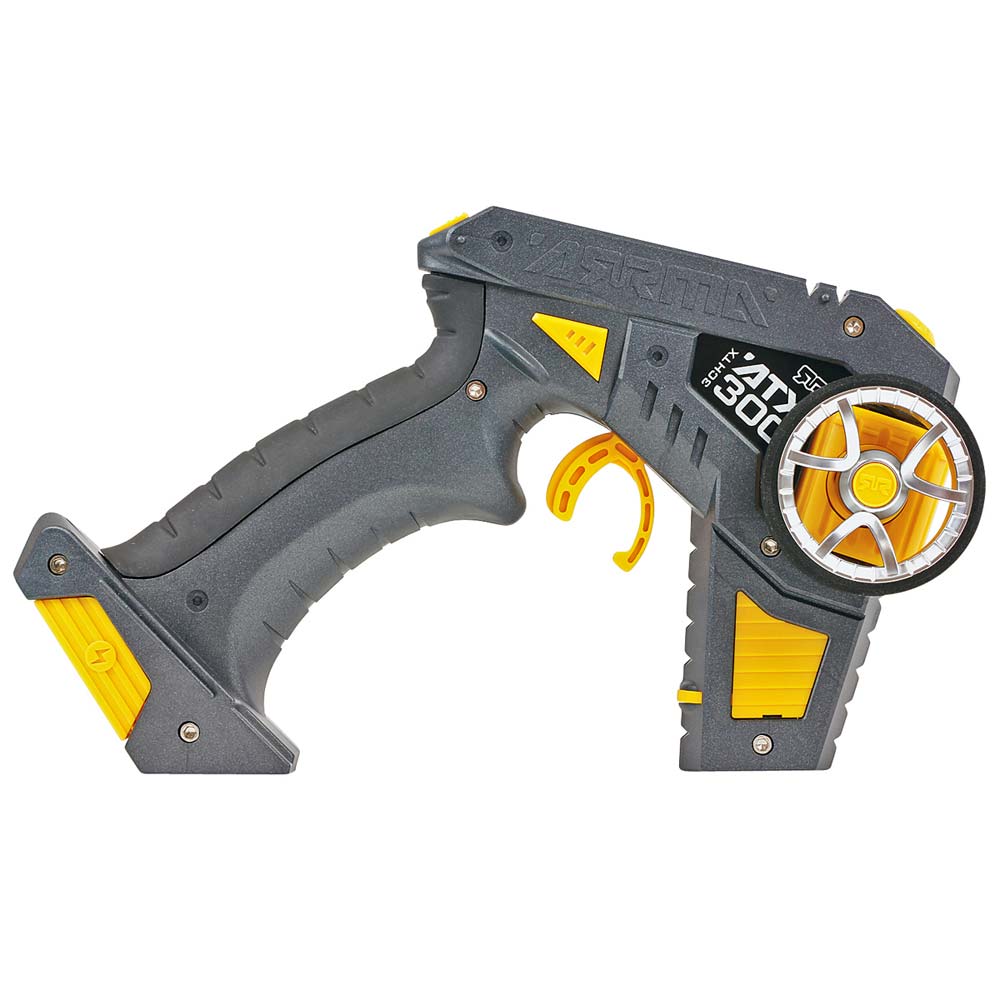 For $50 I can put it in my kids hands and not worry about it. Since it's so ugly, I worry even less 🙂 The killer feature is you just hold a button on top to release the wheel angle, and you can flip the wheel all the way around to the other side.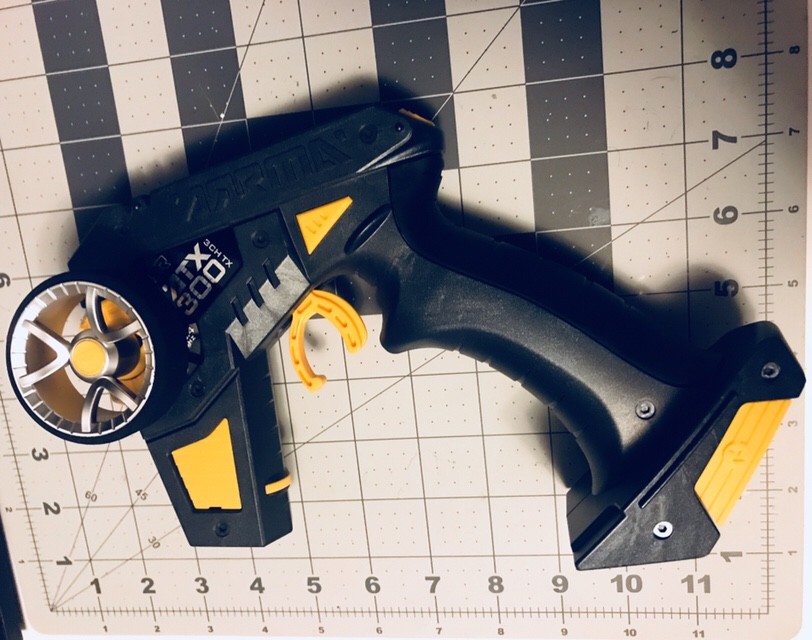 So it doesn't look great, but it works fantastic and it's not huge and heavy. My 5 year-old can work it perfectly.
I myself have a Spektrum DX3R Pro – I made sure when I bought it second hand that it included all the parts to switch to left-handed mode. If my daughter ever gets serious, I'm ready and willing to pass the DX3R Pro down to her.
Update
Literally the day after I posted this RC Sparks Studio released a video of the new (set to release in October 2018) Flysky FS-NB4 "ambidextrous" surface radio. Looks interesting for sure!
Update 2: I got an NB-4 and it's great – highly recommended.