When I was looking to get my daughter her first RC car, I eyed the Dromida Wasteland series of vehicles. That line is discontinued, but you can still occasionally find them at local hobby shops or eBay.
After researching them, I found out they have a combined ESC & receiver which would not easily allow me to replace the transmitter & receiver for a left handed version.
So when I saw a Dromida Wasteland truck body show up on eBay, I snagged it. The Dromida Wasteland and LaTrax Prerunner are both 1/18 scale and have similar wheelbases – 165mm and 179mm respectively. Being the same scale means the bodies should be proportional and more importantly swappable, albeit with some tweaks. The 14mm difference in wheelbase is about 1/2 inch, but I figured I could kitbash these two into one to make it work.
The Arrma ATX-300 transmitter & receiver I switched to for left handed use is a 3-channel unit. The 3rd channel is operated by the yellow triangle button at the top of the handle. This would be perfect for the firing mechanism. The button is even on both sides for right or left handed drivers.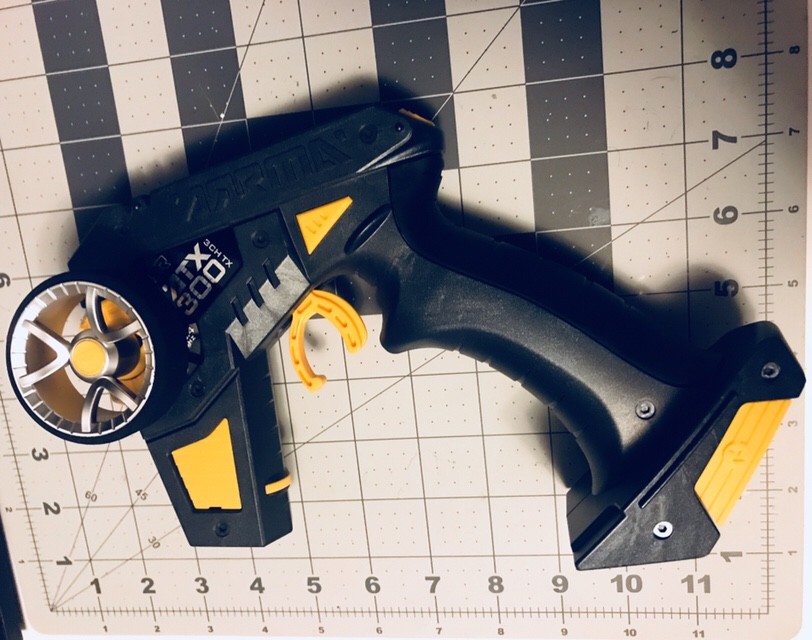 With the parts gathered, I just needed to make things fit. The Dromida truck has a large firing mechanism in back, so the possibility of simply adjusting the LaTrax body post height was out.
3D Printed Solution
So I decided to design and 3D print a set of body posts that would fasten into the LaTrax chassis, but were purposely designed to fit the Dromida body without the need to drill any new holes.
Here's the design: https://www.thingiverse.com/thing:3641857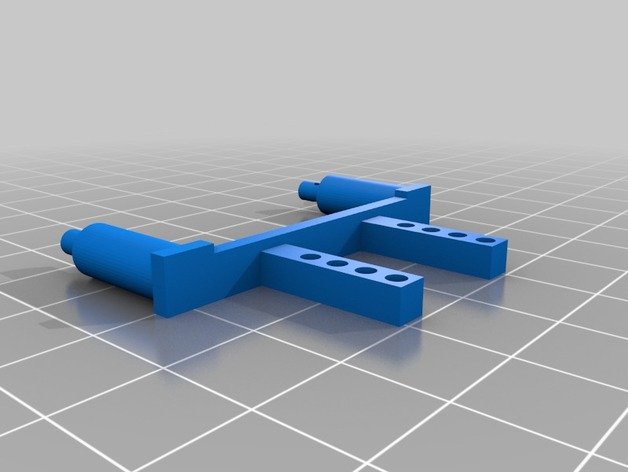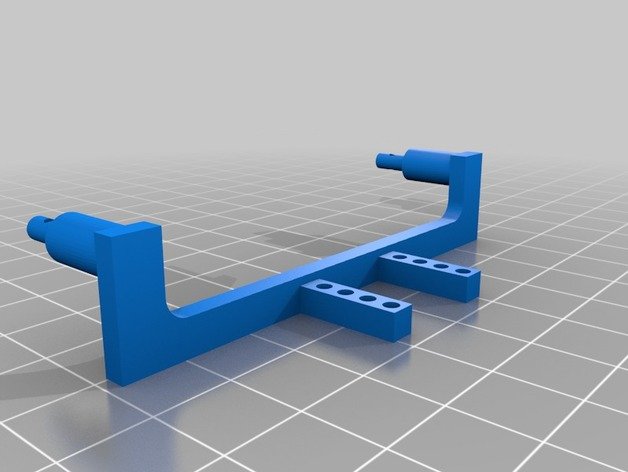 Result
After a few revisions I got the fit just right:
I designed the posts to align the body with the front bumper right behind the grille. I did have to do some fender trimming with a body scissors on both the front and the rear fenders to avoid any rubbing during steering or suspension compression.
It's like I've combined the best of both worlds. This thing shoots far! It frankly caught me by surprise the first time I fired it. Guaranteed to put a smile on you and your kids faces. 😃 Just don't shoot anyone's eye out! 😜
I'm still experimenting with materials. My first 3D prints were from PLA filament but we've already broken a couple sets. I'm going to try PETG filament as I've heard good things about its durability, specifically for RC. I'll update the notes at thingiverse as I improve them. If you've got any tips to increase strength through design or materials, let me know in the comments below.