I was finally able to get to Flite Fest in Ohio near Canton. It's a 12-hour drive from home in Minnesota. To split up the time on the way out, we took the SS Badger across Lake Michigan. They have an eastbound red-eye option that leaves at 1:30AM (Central) and arrives 4 hours later at 6:30AM (Eastern). Even though it makes the trip technically longer, the downtime is much appreciated.
In hindsight, I wish I had arrived at the departure dock earlier. They encourage you to arrive an hour before departure. Ideally I would have arrived before midnight so I could be asleep by then. We got there around 12:45AM – but I was just glad to have the opportunity to rest. Getting a stateroom for the red-eye is a must: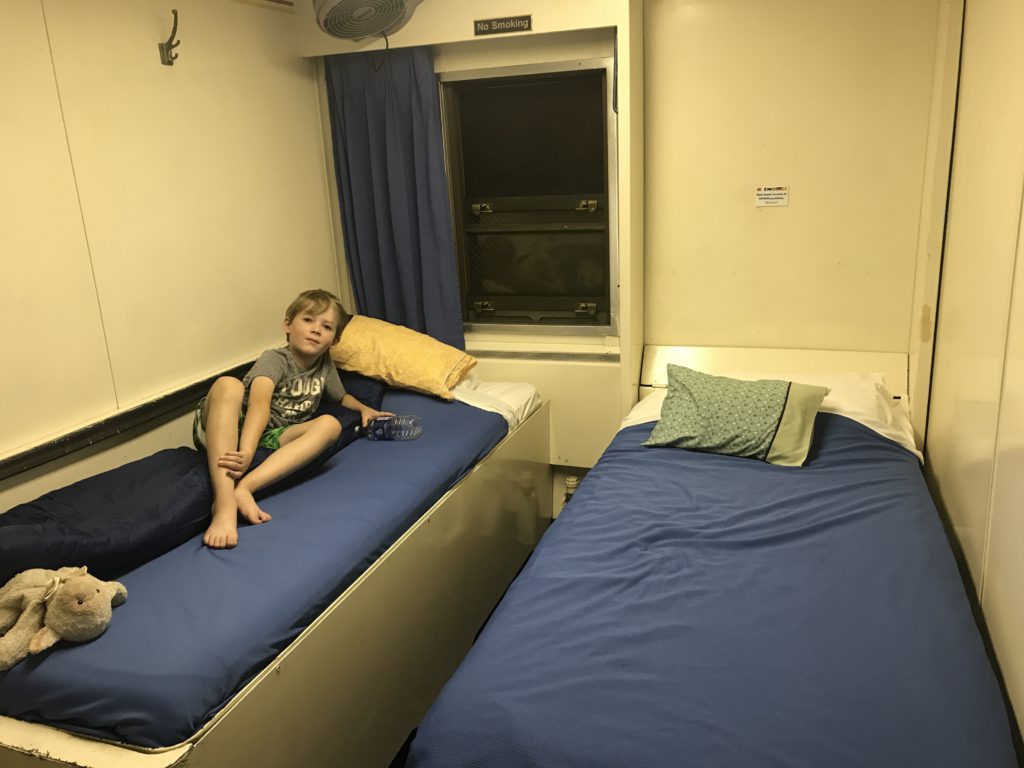 Splitting the drive into two days made the next day a much more manageable 7 hours. That would land us at Flite Fest around 1PM. However, on the boat, as we neared the Michigan side of Lake Michigan a dense fog appeared. The SS Badger was compelled to blow its horn every couple minutes for safety, so our quiet time was cut short by about an hour.
After a few hours of driving I had to pull over for a quick nap for both of our safety. We arrived a little later than planned, but had plenty of time to set up the tent, get our pilot passes, and take a tour of the grounds before sunset.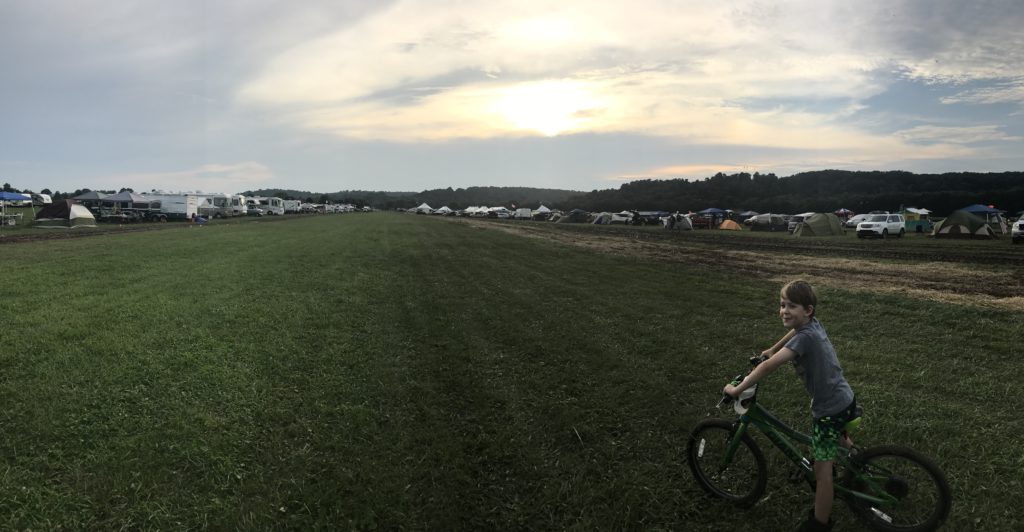 We had a great time over the next few days. Jules built the Simple Cub with the FT Stem program.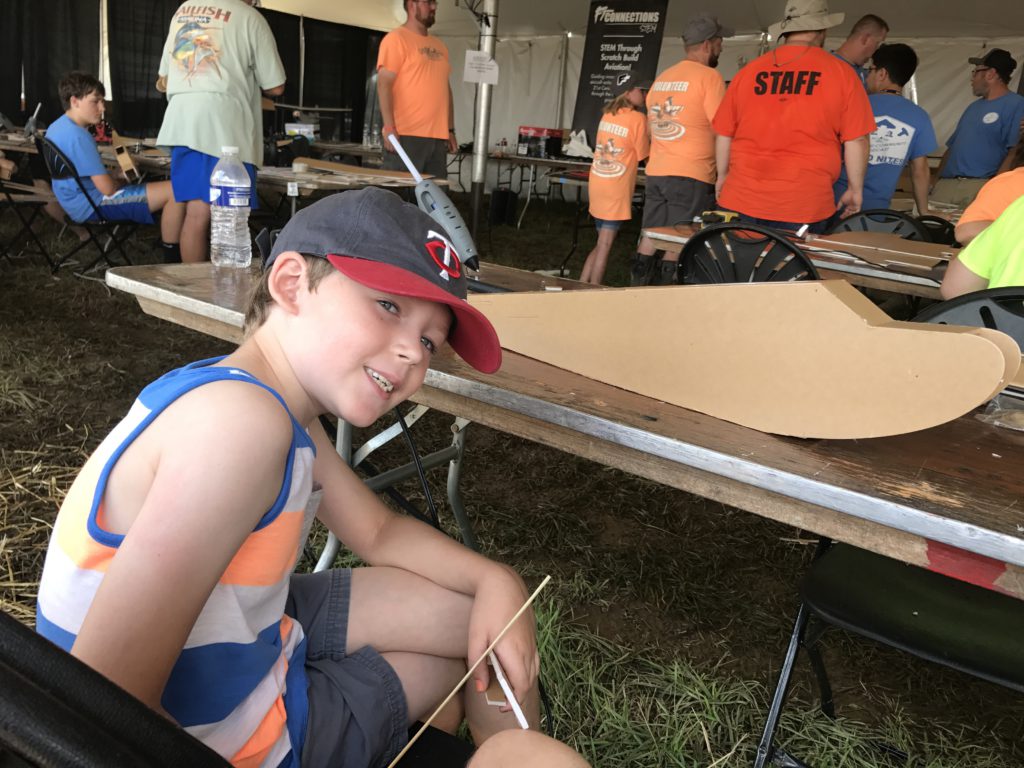 We took a break from building to watch some combat.
Then when we were done putting the finishing touches on the Cub, it was time for a paramotor demonstration.
The next day Jules got to fly his Cub buddy-boxed with a seasoned R/C pilot. I put a streamer on an FT Flyer and entered combat nervously. Our FT Flyer is pretty beat-up already, but it came out unscathed, with only the streamer cut short.
What to bring
This is not a definitive list for anyone, it's more of a reminder to myself on what to bring for next year.
Boots – Flite Fest is muddy. I remember looking at my boots while packing and leaving them home. I regretted it the moment I stepped out of my car.
Walkie-talkies – the grounds are big, if you're there with kids that don't have phones, this is an easy way to stay in touch.
All building tools & materials – including hot glue gun, soldering iron, knives, straight edge, tape, etc. I left my soldering iron home thinking I could just borrow someones. I was able to, but with the amount of soldering I did, I really should have brought my own.
Bikes – we brought ours and it's a good way to make your way around the grounds quickly or even make a run into town.
Wagon/trailer – Convenient to tow your stuff from our campsite to the build tents or the flight line. While everyone at Flite Fest is friendly, I did have a battery stolen after leaving it in the build tent overnight.
Power strip – outlets are generally easy to come by in the built tents, just make sure you're coming off of one of the main outlets with a power strip.
As most people will say, Flite Fest is as much about the people as it is about the hobby. We met some great people including Ken, Josh, Eric, Arthur and Scott. I didn't get these guy's names, but they also share a love of bicycles.