Flite Fest Ohio 2018 is on the books – we went, we flew, we crashed. Here's a little brain-dump of lessons learned from our second year.
More Stick Time
My first year I spent a lot of time building a project that ultimately didn't fly. For me it was a disappointment. So this year I did a build ahead of time and planned to do much more flying. It turned out to be much more crashing because I didn't have all of the bugs worked out of my plane. It did fly, and it helped me achieve my goal of more stick time at the event. However, the stick time paled in comparison to the time I spend in the bean field looking for my plane after a crash. You haven't fully experienced Flite Fest until you've gone looking for a downed plane in the bean field.

Tips for recovery after a crash
My son, now age 9, is an excellent spotter. The only problem is getting him motivated to come with me to the flight line. He probably knows that a crash and a long "walk of shame" are inevitable when I'm the pilot. So he's content to make friends his age and help locate the YouTube stars for selfies – more on that later.
This means without my expert spotter by my side, I recruited some random passersby to help. They weren't as adept at helping with crash location, but luckily I had a trick up my sleeve.
Even if your plane is bright pink, it's easy to get lost in the bean field at Flite Fest in Malvern. The beans aren't as thick as you'd think from the photographs. Planes tend to slip past the top cover of leaves and find their way to the ground. Now they're covered by a canopy of bean leaves AND if you have a plane made of water-resistant foam board like this:
It's likely sitting on the dirt that is approximately the same color 😭
You could buy a beeper for your model, but I suggest a simpler solution: add a streamer. The streamers are more likely to stay above the leaves. If you choose a color that is not green, it will make spotting your downed plane much easier: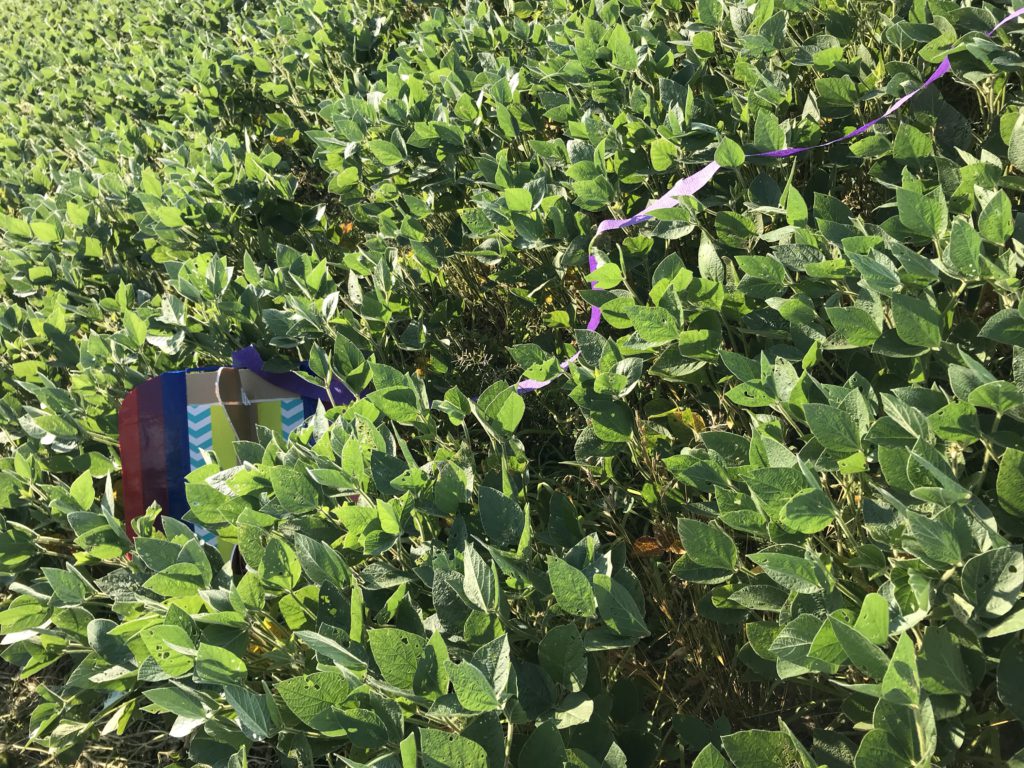 YouTube Stars
So while Jules didn't accompany me often to the flight line, he was keen at finding several of our favorite YouTube personalities so we could snap a pic.
FT STEM build
I did manage to get Jules to do the FT STEM build. It was a free-form challenge to build and test a plane design using a pizza delivery box.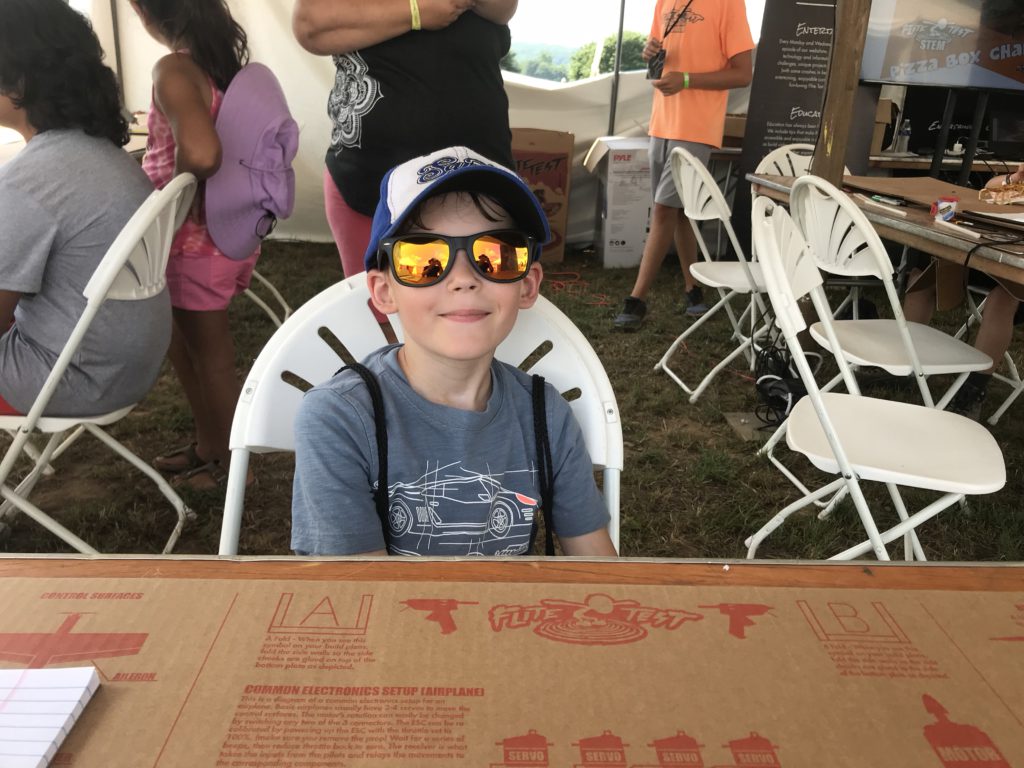 Our guys decided to go with a tried-and-true Nutball design they dubbed "The Pepperoni Plane." As a coincidence I had built a Nutball just weeks before so the build details were fresh in my brain. I was able to give them tips – at least how the Flite Test guys do it – and let them do all of the labor.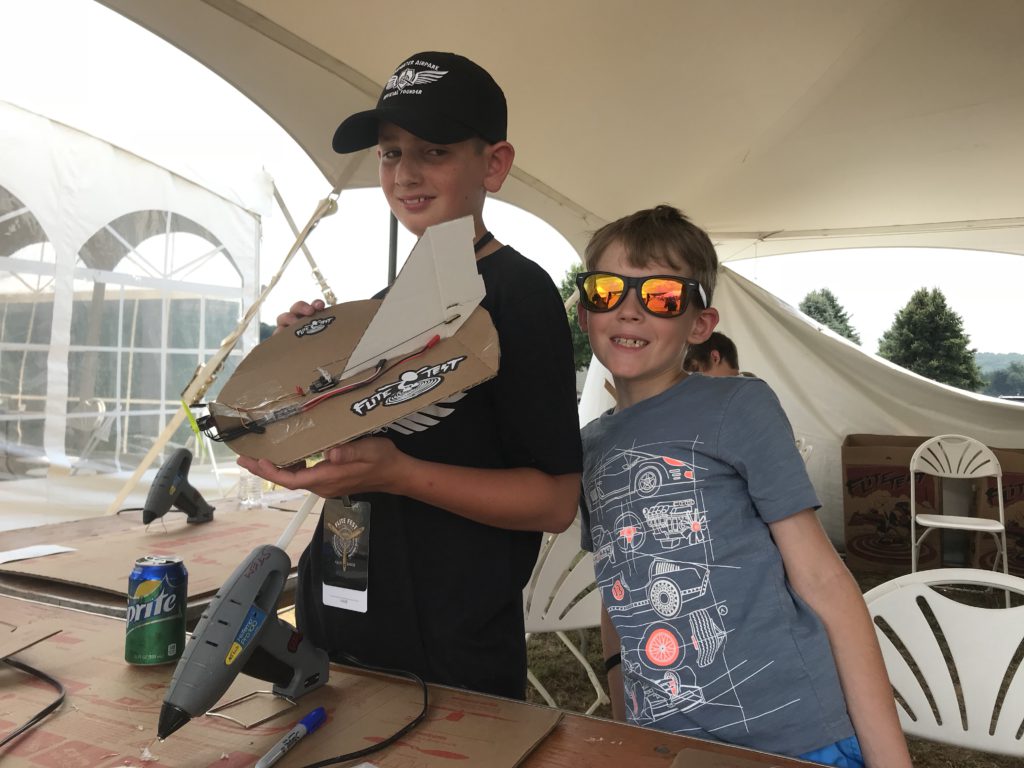 Out of the entire class only two planes actually flew and this was one of them. Here's Jules (blue hat) buddy boxed with an expert pilot/volunteer during the maiden flight:
Take a break from flying
Also, Flite Fest doesn't have just flying enthusiasts. We brought our Slash trucks to drive if the flying (or crashing) was getting frustrating. These kids made the best of a giant Nutball carcass by turning it into a jump:
I think Flite Fest fully embraces the RC mantra: JUST SEND IT! 🛫🚀