In the winter it can be hard to get out and play all of the time. We built some chained tires to tackle the snow. Unfortunately, January 2019 has been more ice than snow, and the polar vortex kept us inside for over a week. But we can still have fun driving RC inside. So how do we get these high speed vehicles from wrecking everything in the house? Training mode & drift tires!
The idea came while researching tire and wheel sizes for the Prerunner. I wanted to find out if my daughter could drive her truck at Dollar Hobbyz Raceway on a practice day. To keep their carpet nice they have a strict "no knobby tire" rule. So I looked for some touring car tires that are approximately the same size as the stock Prerunner tires.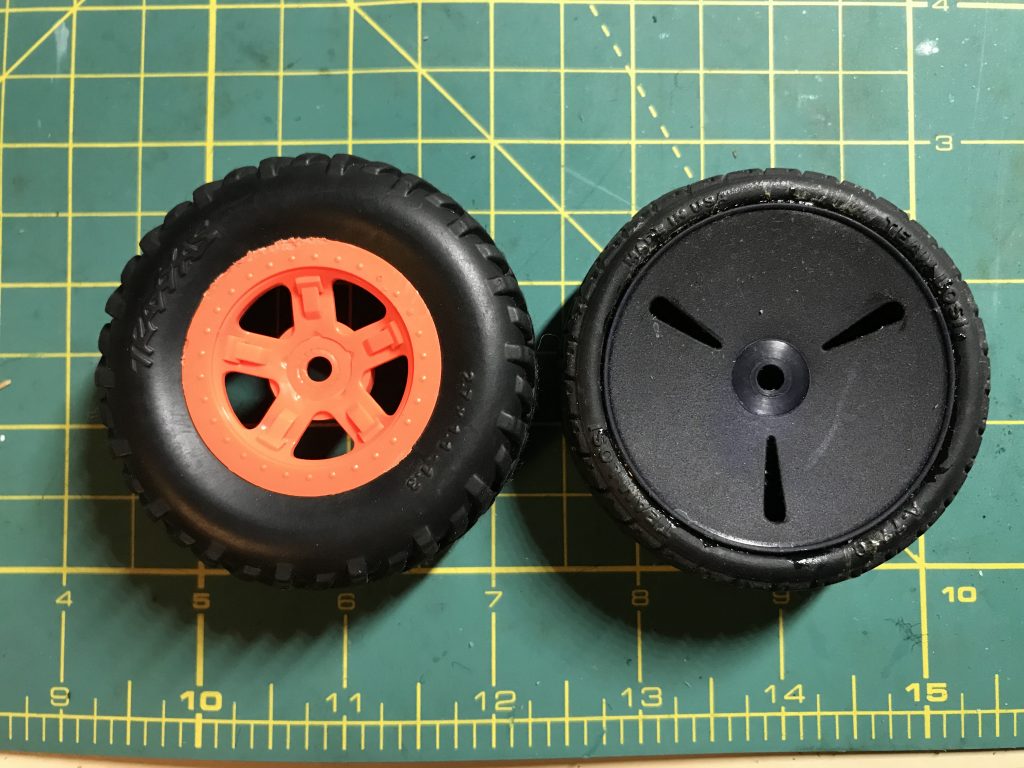 Turns out the LaTrax tires are exactly the same size as normal 1/10th scale touring car wheels and tires. Then it came to me… if touring car wheels & tires fit, so will drift tires – which means Kitchen Drift can become a reality. So I picked up a set of Integy drift wheels/tires for $20 at my local hobby shop and mounted them up.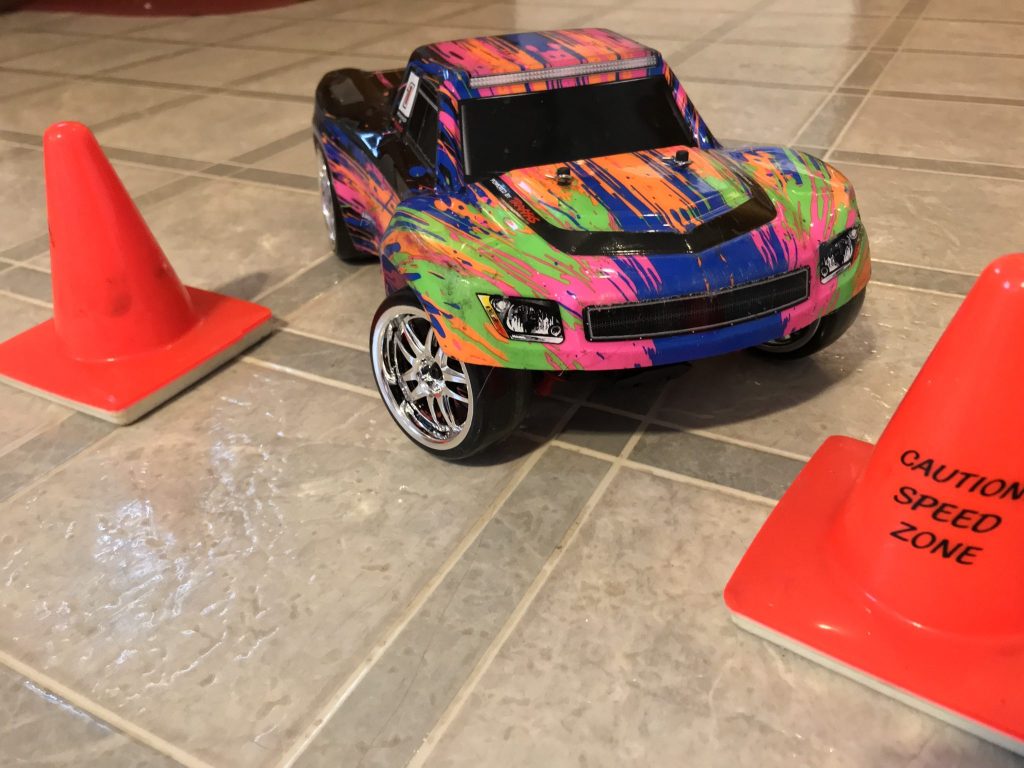 It looks a little like an SUV rollin' on dubs.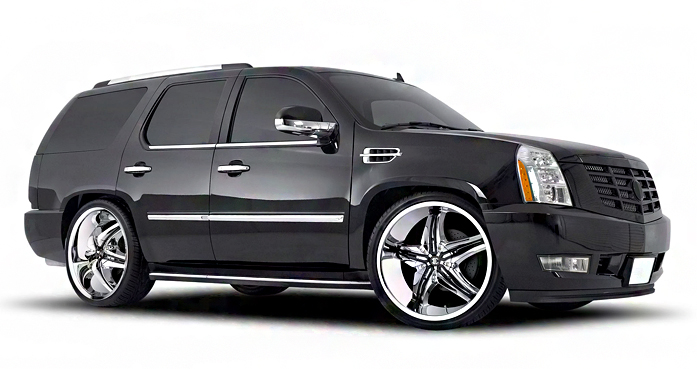 On half speed, it drifts well on the kitchen linoleum. With the tires providing very little grip, bumps into the fridge and oven aren't going to do any damage to the car or the appliances 🙂
I haven't tried full speed yet because it gets a good enough slide for this small space. Full speed would be great if you have a large room, like a concrete basement floor.
Start working on those drifting skills, maybe you could be the star driver in a Super Bowl commercial 😎