With the Jeep body painted, I just needed to add a couple more details…
Fenders
With the tires slightly wider than the TRX-4 249mm width, I wanted to make sure the Jeep body didn't look too skinny. I found these rubber fender flares on eBay which were originally designed for a Cherokee XJ body, but would likely fit the JK Rubicon Unlimited just as well.
I left some of the lexan overhang on the fenders purposefully to attach these fenders.
I held the fenders in place and marked holes with a thin-tip shapie. Then I used a body reamer to punch out some small holes for the tiny hardware that was included with the fenders.
Side note: when I was first putting the fenders on, I noticed my 1.5mm hex wrench wasn't working well on the cheap Chinese hardware included. It turns out that they included SAE hardware that needs a 3/32″ hex wrench 🤦 There's a first time for everything.
The fenders themselves are made of rubber, so trimming any overhang was just a matter of using a side-cutter and sanding it smooth.
Bumpers
For the bumpers, I originally started with some square steel attached using the original Slash 4×4 front bumper mount and a Rustler 4×4 rear bumper mount. You can see them in the photo before I added the fenders. But that was always meant to be temporary. I really wanted to add the standard TRX-4 Front and Rear bumpers.
I started from a set Revo to Slash bumper adapters designs and remixed them to accept standard TRX-4 bumper channels: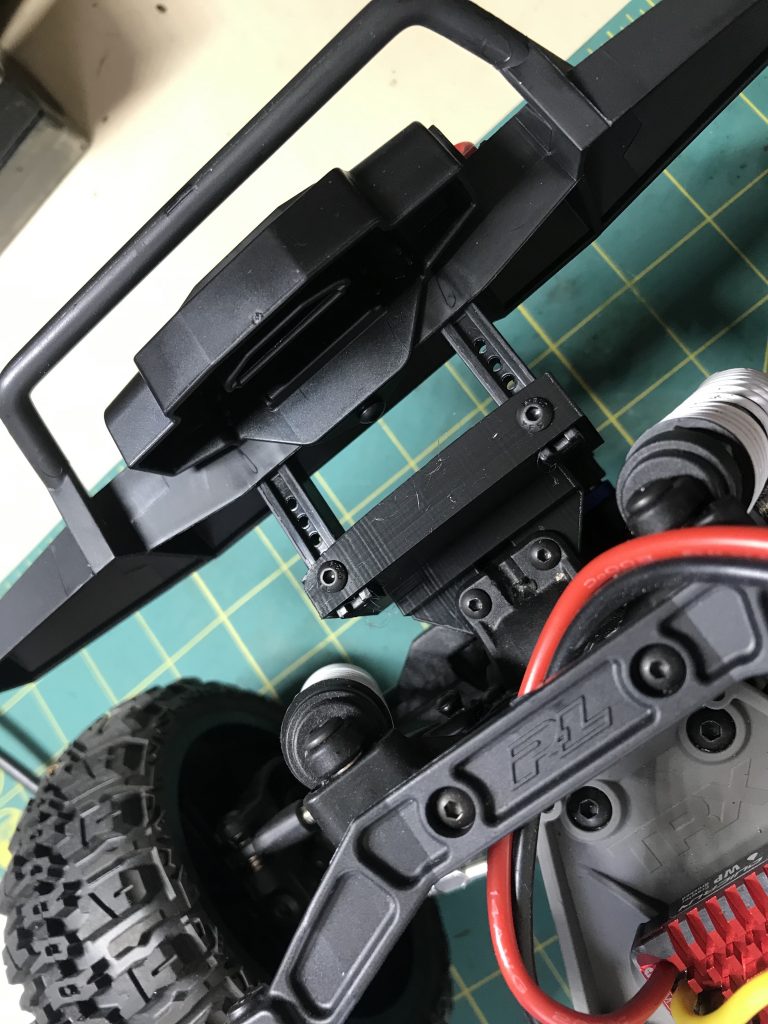 You can download and 3D print these yourself from thingiverse. The result really takes this build to the next level.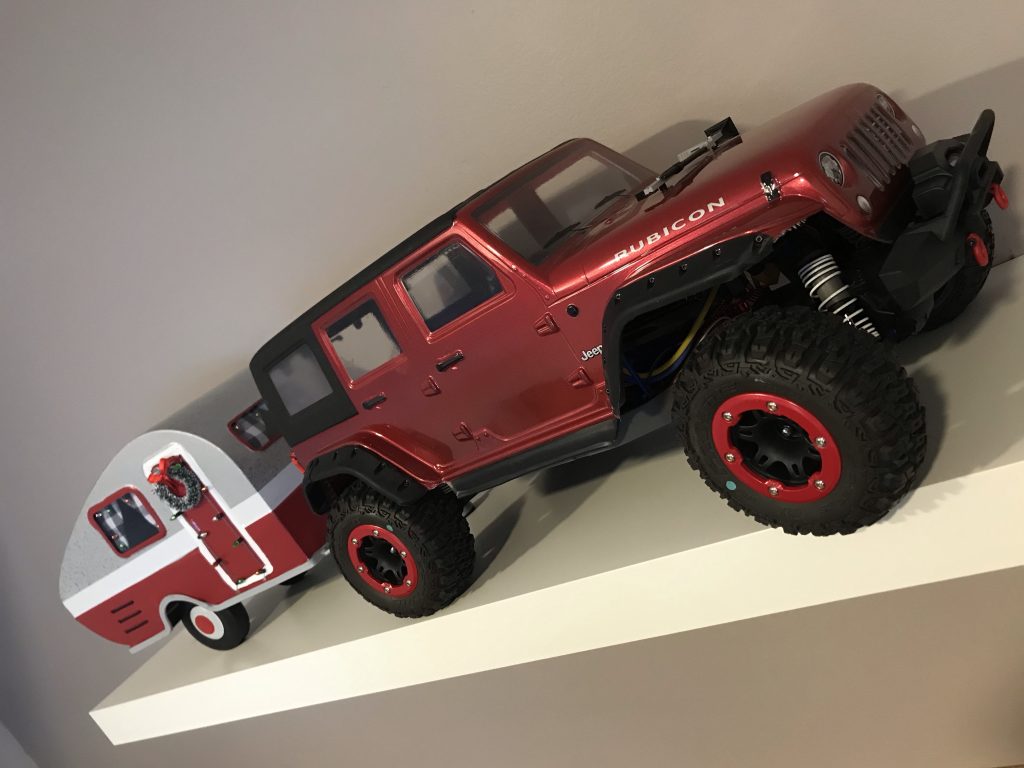 Did anyone else see those Christmas campers at Target? I got this one on clearance before New Year's for $6! It's not fully functional (yet) but it makes a good 1/10 or 1/12 scale prop.