When I first registered MeatballRacing.com in 2006, I had an idea to write a post called "Ban the Stratus" – here's an excerpt:
For a while the Dodge Stratus seemed to be the body of choice for 1/10th scale radio controlled touring cars. It is the body that every company makes that all R/C racing sanctioning bodies approve of. While many racers have recently sought alternatives, I will not be happy until the Stratus is gone entirely.

To quote one rulebook: "Bodies used in ROAR-sanctioned events must resemble vehicles used in full scale racing for the type of event being conducted." But you're more likely to be hit by a Stratus in a car crash than you would see one on an actual race track. If everyone's going use the Status body, why not paint them faded Chrysler burgundy and require torn cloth interiors, as they're seen in full scale?

There are several other sedans that could be approved by racing bodies that are actual race cars, why not them? Admittedly, I must give props to those racers who have already switched to the Mazda6 body, which can be seen in the Speed World Challenge Touring Car series.
Bleh, I'm glad it's gone! That's why I like the Vintage Trans-Am (VTA) and USGT racing series. I want to see race cars like this:
Not this:
Just like model railroaders, the trail truck guys are also on to something – scale is cool. The more realistic, the better. For VTA body inspiration, look no further than your local library. Just pick up a copy of Hot Rod Magazine – it's guaranteed to inspire. Just take a look at some of these examples:
There are several cars and renderings in there that would look great as a VTA Camaro, Mustang, or Barracuda.
For myself, I needed an upgrade. My Green Challenger is all beat up after 2 years of racing.
Since all the VTA guys at my local club are switching to the Protoform VTA tires, I thought I'd follow suit on my 200mm TC6 and also "church it up" a with a new body too. I chose the HPI 1969 Camaro and painted it in a Tom Bailey "Sickest 2.0" scheme that was also inspired from Hot Rod Magazine.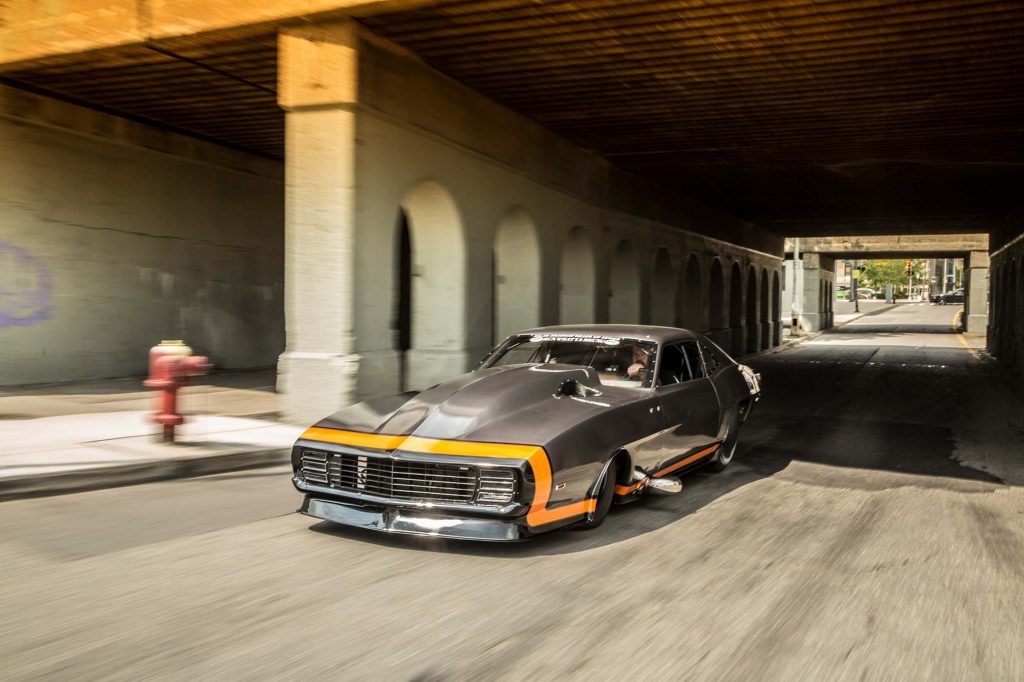 The colors I used were all Tamiya spray paints:
PS-23 Gun Metal (several coats, no backing color)
PS-62 Pure Orange
PS-5 Black (for the stripe outline)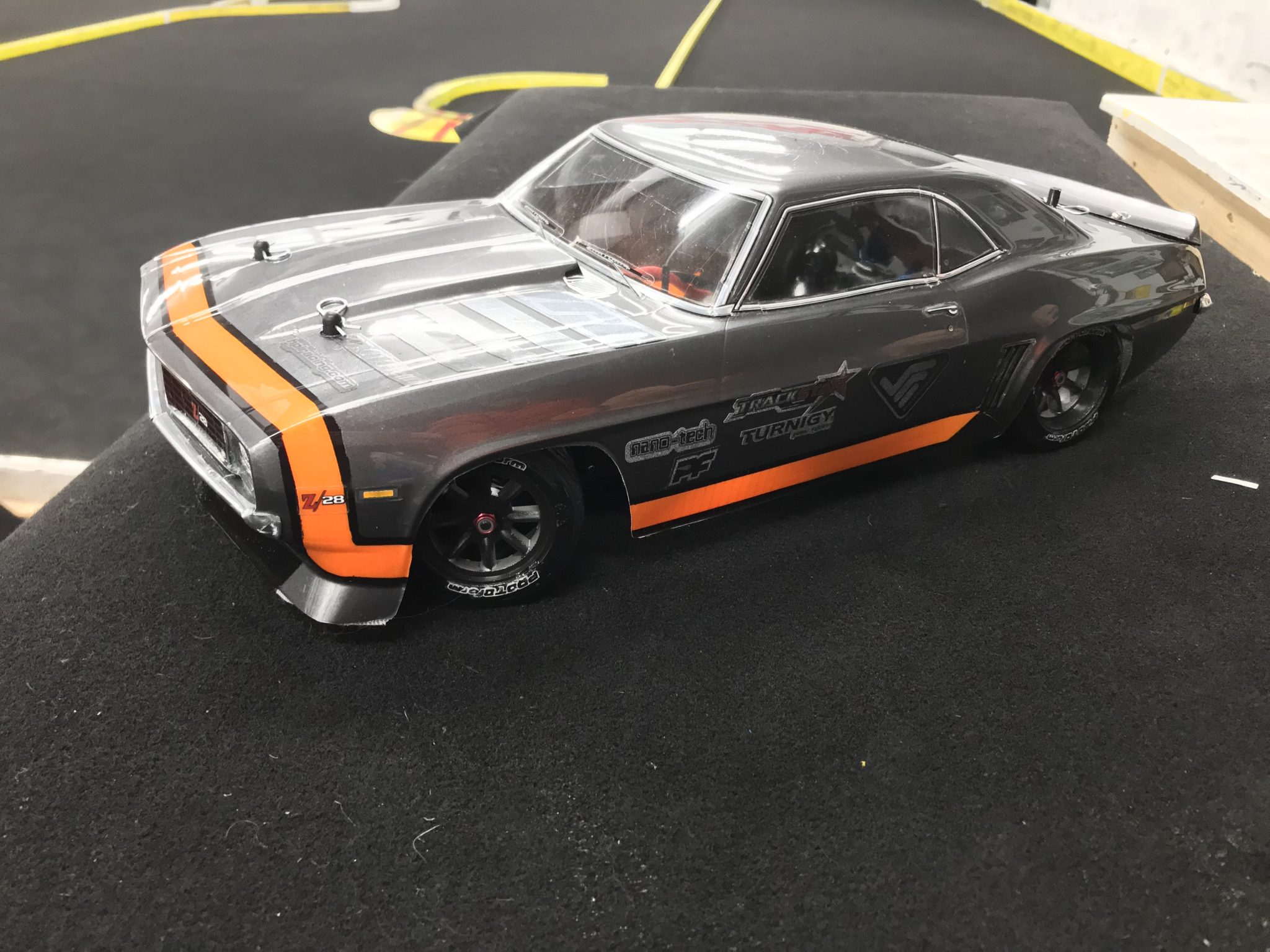 To give it a "street sponsored" look I sprayed some decals with a single, very light pass of the PS-23 Gun Metal color.
I added a little white lettering detail to the tires to make them stand out a little more than the all-black look.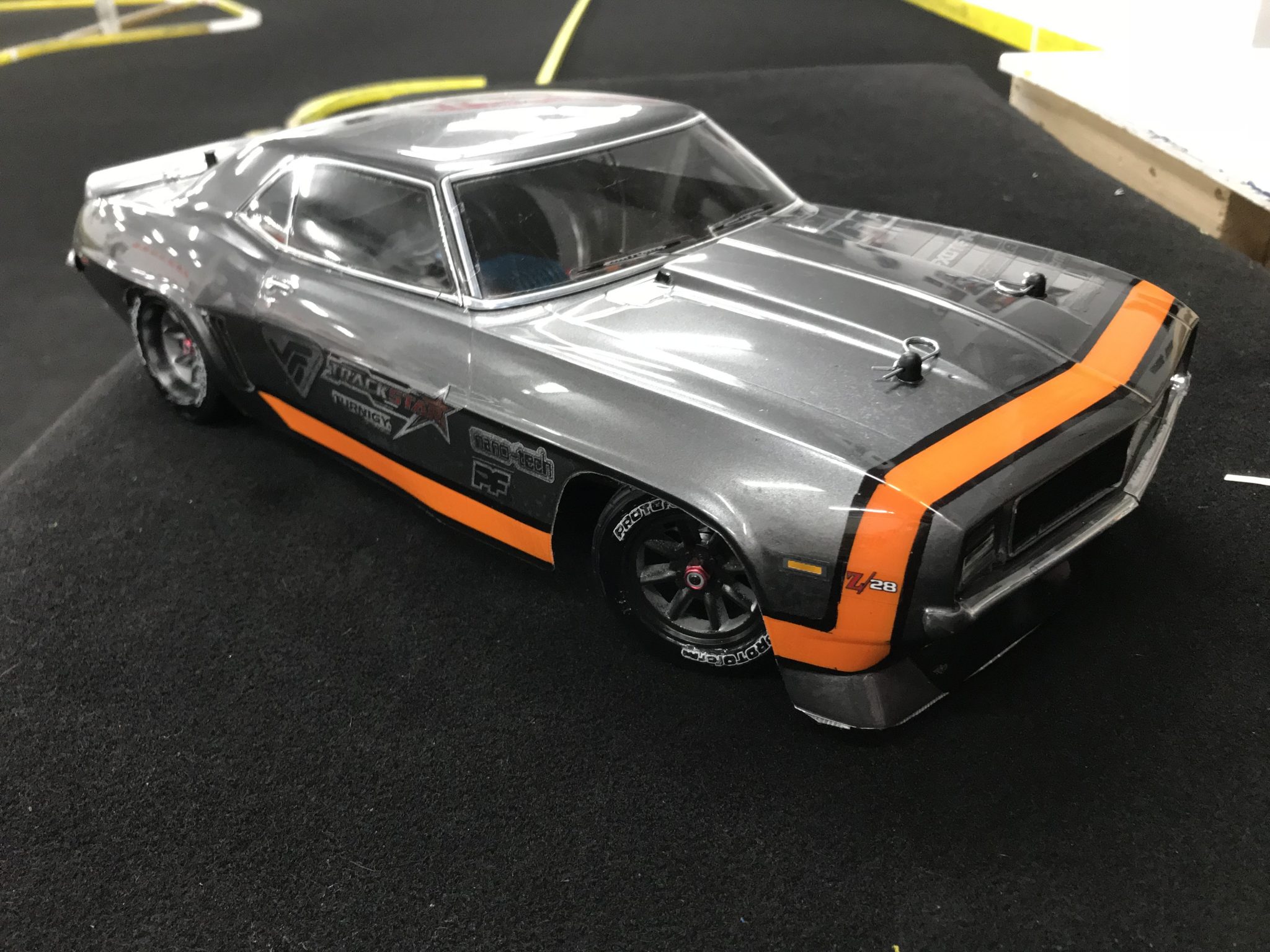 It's both unique and real at the same time. I like the orange stripe especially because some other guys like to do the crazy sedan-style neon paint schemes. It gives a visual queue so they can't say "I didn't see you out there" without being brash and over-the-top.
If you have any other sources you like to use for painting inspiration – like a specific racing series – let us know in the comments. We can turn the tide and do away with boring single colors, insane teardrop neon patterns, and have great scale looking cars instead.