After choosing a suitable layout and location for the crawler course and garden railway, it was time to lay the foundation.
I called 811 to make sure I wasn't going to run into any buried pipes or wires, it was time to start digging ⛏️ The issue I needed to solve is that the selected area for my garden railway and crawler course is sloped.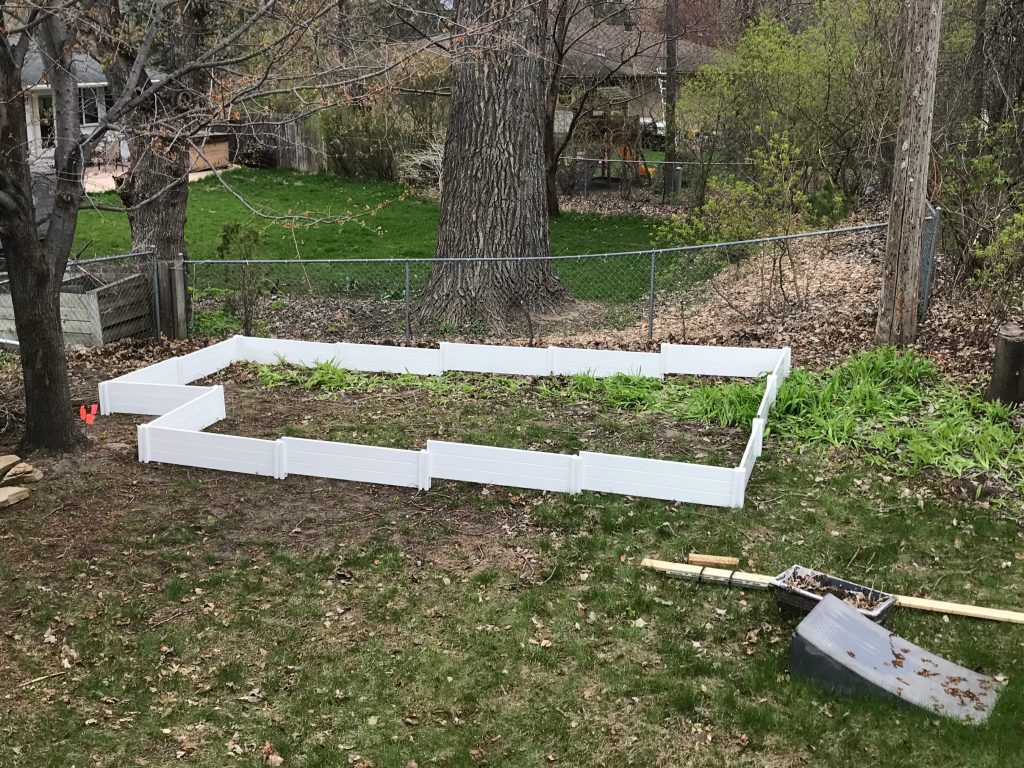 Leveling the Bed Walls
The goal was to put the part of the wall that's at the highest point flush with the ground so the lowest point only needs to be raised a little to make it all level. To do this I started digging out the perimeter of the area where the walls would go.
To give the Vita walls an anchor, I followed the suggestion in the instructions by adding a 2-foot stake to the center of the connector sections. At my local hardware store I found these aluminum "U" channels.
They fit perfectly into the center of the connecting section.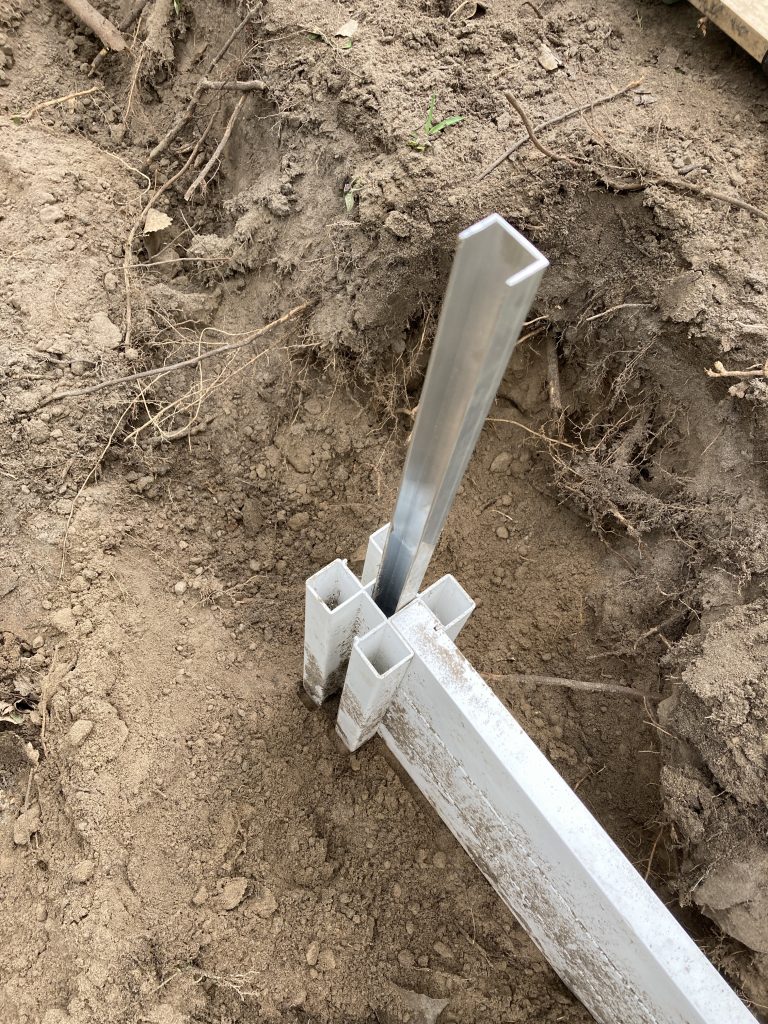 I used a small square with a bubble level to make sure it's going straight down and not at an angle. Then I used a rubber mallet and a chunk of wood to drive it into the ground.
Here it is with the back side leveled, but not the front: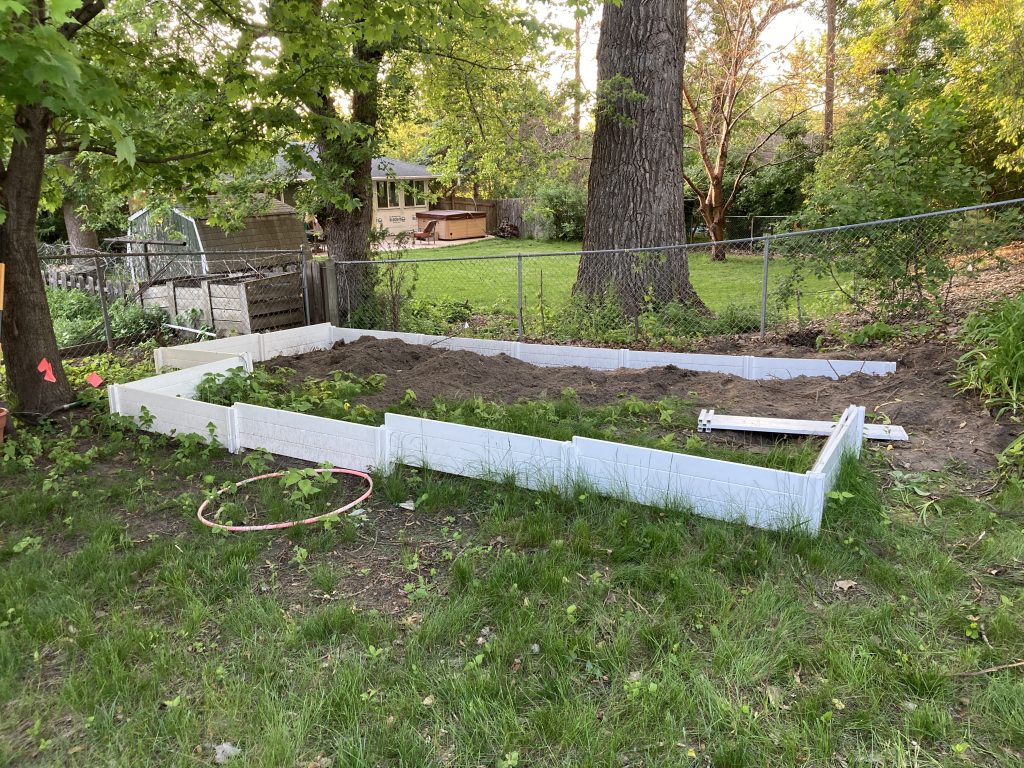 Leveling all sides is tricky. To make sure I was level across long distances, I zip-tied a level to a looong 16′ 1″x4″ cedar board (which I'll use for track work later). This allowed me to make sure the sides were level across the 12-foot width and almost all the way down the 20-foot length.
I did have to cut 2 roots from the maple tree. They weren't huge, so I'm sure the tree will be fine. I liken it to trimming two sucker branches from the bottom of the tree. It's not going to affect it long term. 🌳
Leveling the center
With all sides level, it was time to level the center. This started with a lot of shoveling from the high side of the slope to the low side. Once it was somewhat close I used a rake to loosen the dirt. I used a 10-foot 2×4 with a level to act as a screed tool. I drug it across the entire area, bit by bit – leveling the dirt along the way.
Costs
This step didn't cost a lot in materials, but it took quite a bit of time and effort. 😅
Along with cost of the materials from the design ($430), we're up to $506. That cost has been spread out over time because it took me a long time to work the ground to get it to this point.