Racing against incoming snow in 2021, I was working to get the track work (including ballast) down before it was buried for 4 months. The last step was to finish painting and add ballast over the top.
The tracks were already covered with a silvery-gray base-coat primer. The next coat of paint would be a rusty brown to paint the ties and the sides of the rails. I purchased a quart of the cheapest flat exterior paint I could find at Menards. The color I landed on is called Fudge Truffle 😋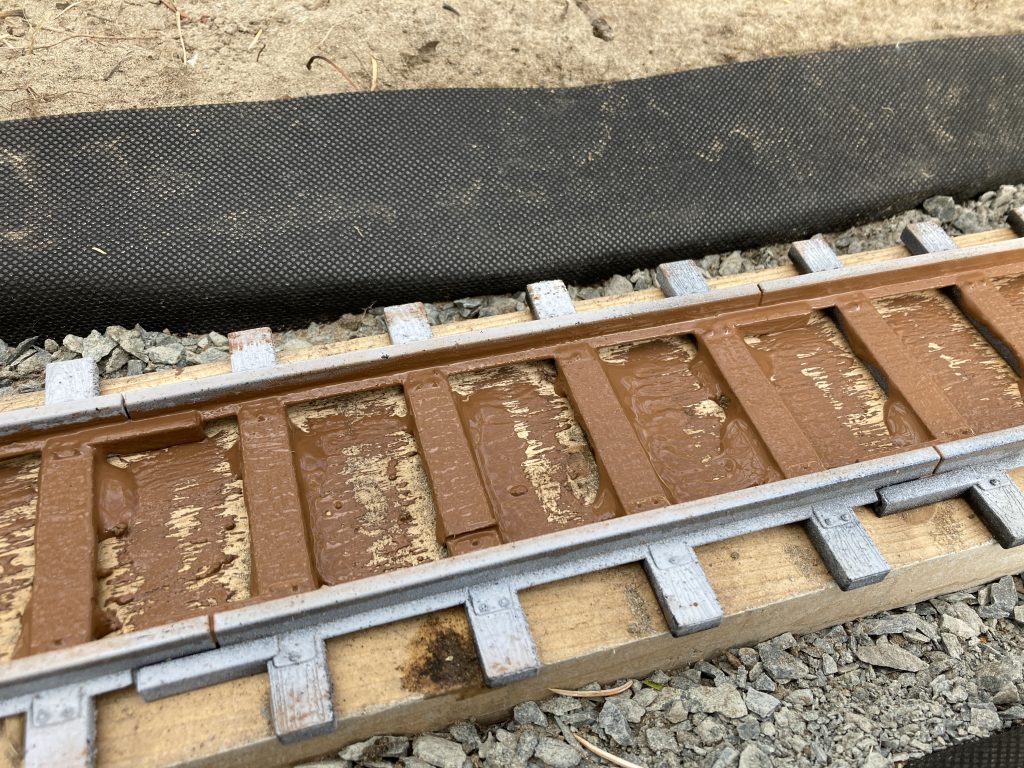 I used a cheap 2″ bristle brush (which is approximately the space between the rails). I went in three sections, painting the center first, then each side. There's always a chance that the brown paint would get on top of the rails, but I just kept a damp paper towel in my pocket to wipe of any excess while it was wet. I didn't worry about getting all of the brown off the top as trace amounts of brown lend to a rusty rail look.
After finishing one side of the layout, I was happy with the result. The rails stood out nicely against the brown ties. Plus we had yet to ballast the top.
For adding top ballast I filled a 5-gallon bucket with crusher fines (purchased earlier). Then used a garden trowel to scoop and fill the sides of the decking and tops of the track.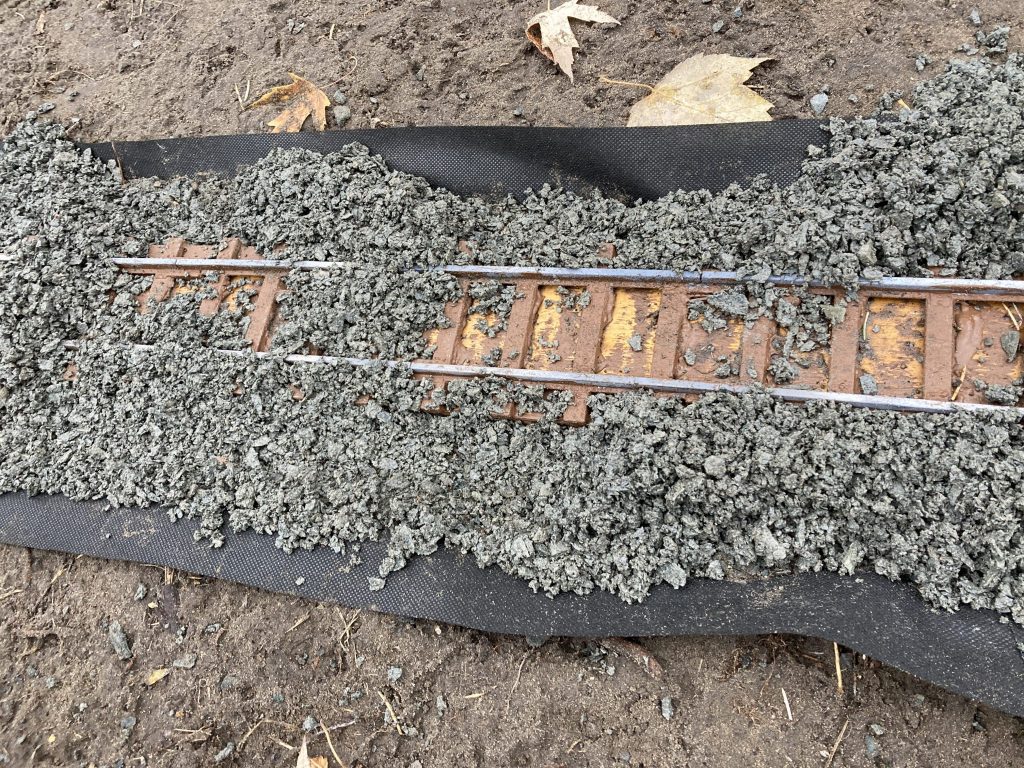 To spread the ballast out I used another cheap 5″ paint brush to even things out.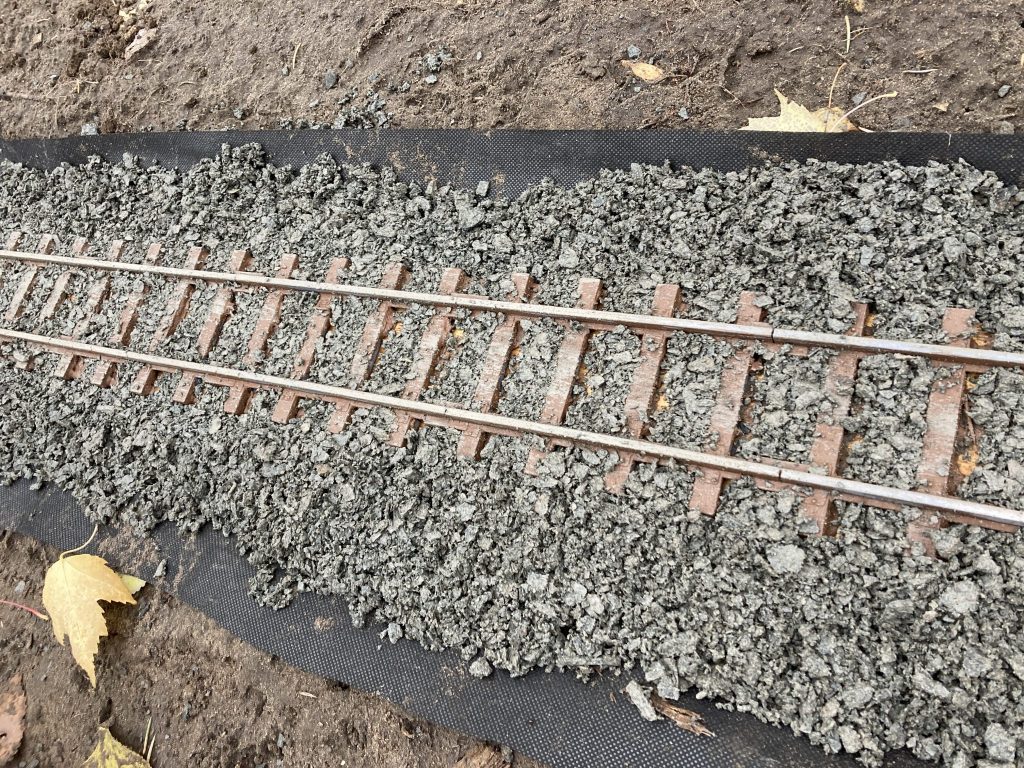 After an initial smoothing pass with the paint brush, I went back with a bamboo skewer to make sure there were no pebbles right next to the track or interfering with the switches.
I did some test runs of trains and found a couple places where the track could use more leveling. But that will have to wait for spring as the whole thing is buried in snow right now. We'll see how it all holds up!
Inspiration
Over the winter I saw this video in a G Scale facebook group featuring the new SCX24 Jeep Gladiator. This is exactly the vibe I'm going for:
Let's hope it turns out half as good as that!
Costs
With our previous costs from design, bed install, track work part 1 & part 2 ($728) we're up to $744. The costs have tapered off, but the amount of work definitely didn't!