Looking at several garden railway roadbed installation methods, I wanted to mount my track to boards for smooth operation. We'll use the crusher fines as a base under the boards, and later on the top and sides as ballast.
I started by cutting my 1″x4″ cedar boards to the exact length needed for the straight sections. I did rough cuts for the curves on 1/2″ pressure treated plywood:
Here I started to lay out all of boards where they were going to go in the layout.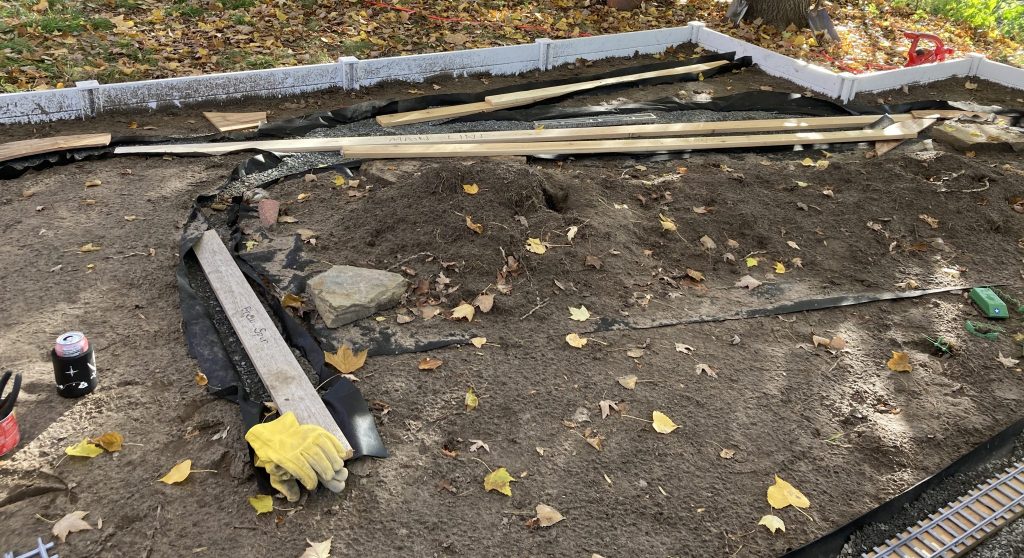 Since the straight sections were cut to exact length, I put them in place first. I made sure they were level and added more crusher fines where needed. Wiggling the boards back and forth help the rock settle into place. Once it was good, I fastened the straight track to the wood using a staple gun:
I set out the rough cut curved sections: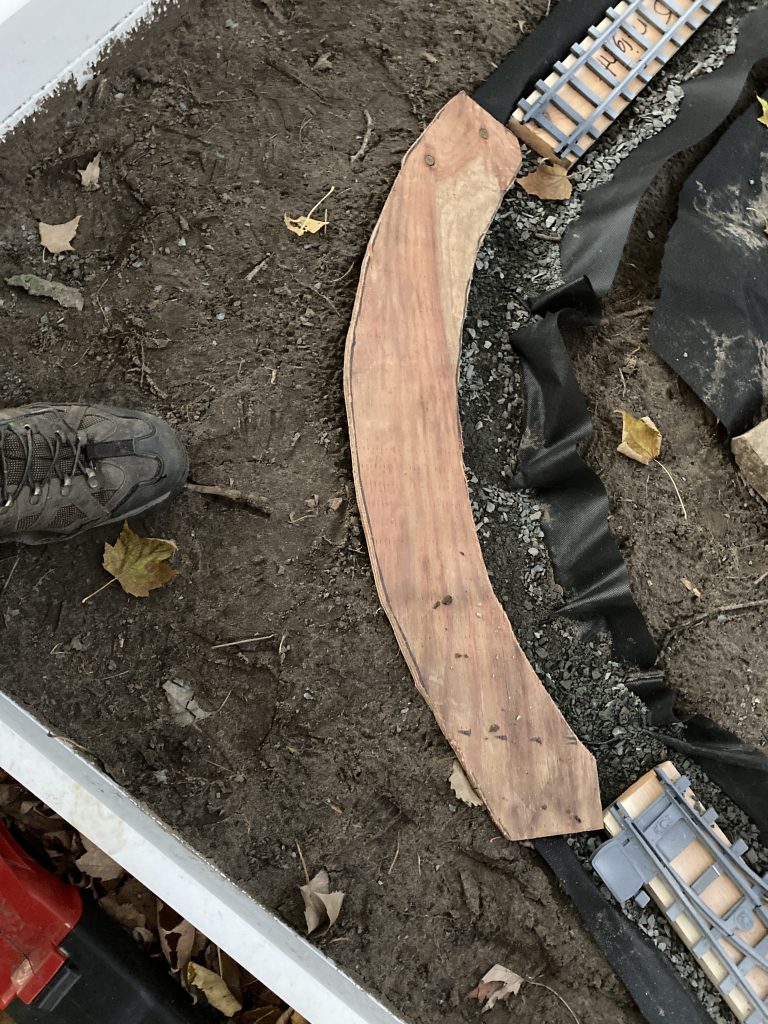 To get the curves to exact length I connected the curved tracks for a moment to make sure the straights were exactly in the right spot, then removed the curved tracks. I tucked the curved boards under the straights and marked them for cutting. After cutting I added more crusher fines to the curved plywood sections since those boards are 1/2″ thick (instead of 3/4″ thick like the 1″x4″s). Once it was level I stapled the curves to the board the same way as the straights.
I cut a few turnout sections out of plywood as well and followed the same process.
When it was done, I took a locomotive for a spin to make sure no tracks were coupled incorrectly.
Costs
With the other costs from design, bed install, track-work part 1 ($644) we're up to $728.