We had a 1:24 scale Christmas last year, which was fun to set up under the tree. While the SCX24 RC crawler is small, the G-scale trains are decidedly big once you factor in the layout. I've always loved model trains and had a layout as a kid, but in my home it would be impossible to dedicate a room to model trains. Why not go outside?
Large scale trains are popular for garden railways, and I had a section of yard that was completely unused. But it won't be for just trains – I want it to be a multi-modal play area: trains, crawlers, maybe even a landing pad for an RC helicopter 🚂🚙🚁
This site isn't transforming into a model railroad blog (at least not permanently), but the next few posts will be about the train setup as groundwork before the crawler course is installed. Hopefully you can enjoy it all under the guise of RC and Trail & Scale 😎
Garden Bed & Trains
For the area, I purchased some Vita 4'x4'x11″ vinyl garden beds from Costco. They came as a 2-pack that you can combine to make a 8'x8′ area. I bought two of those packs which let me combine them to make a 12'x20′ area.
Before I did any digging, I loosely fit the vinyl bed parts together in the yard to make sure I knew that the space would be appropriate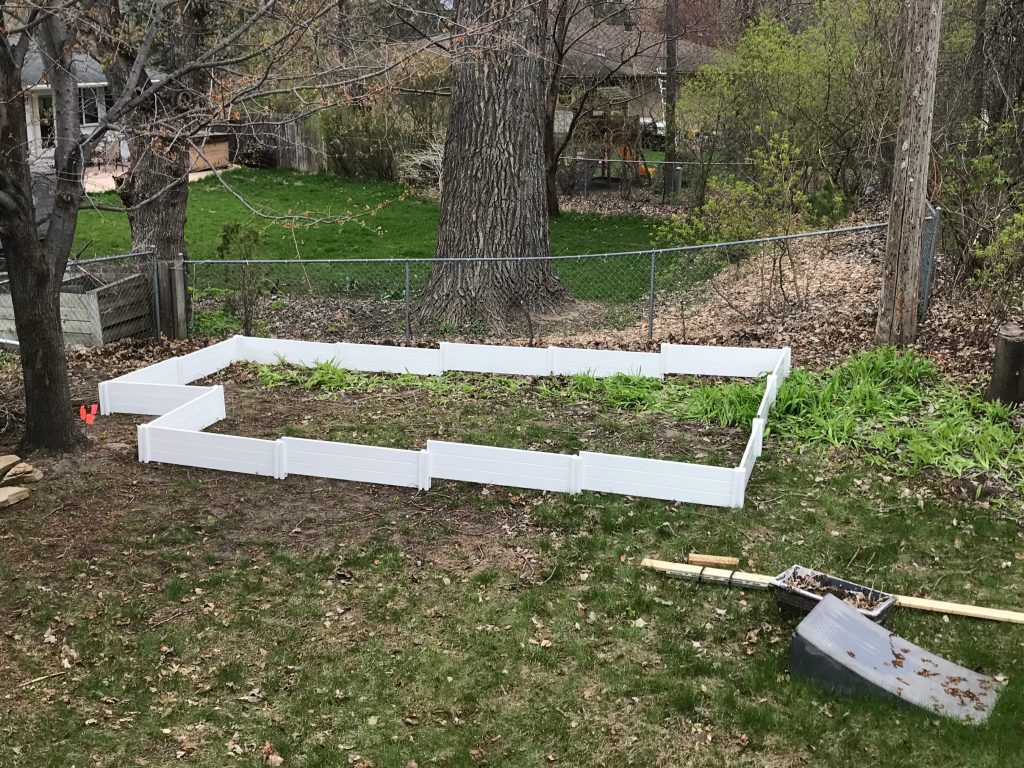 [Read more…]