Since Jules was so excited to get out my radio control car from the garage, he was naturally excited to drive it. I failed to explain to him how fast it goes before turning the controller over to him. It was like the first time I shot a rifle with a hair trigger. As my friend had just begun to explain how sensitive the trigger is, I had already shot it. It went something like, "Now, you'll want to – BOOM!"
We laughed then, but it was almost a nightmare for me to watch Jules pull the throttle trigger for the first time. ZOOOOOM! Straight into the curb at full speed

Upgrade and Slow Down
The car had been sitting in a box for 5 years, but I had previously purchased a brushless motor system for it right when those were the hot new thing. It was very fast, too fast for me, and waay too fast for a beginner.
But the rest of the electronics were a mish-mash of old and new. AM radio, NiMH batteries, and a brushless motor. It seemed to span 3 generations of R/C technology. With FM radios and LiPo batteries now the norm, I wanted to bring things up to speed, and at the same time slow it down.
To switch to LiPo batteries, I'd have to add a low-voltage cut-off to my first generation brushless electronic speed control (ESC). Remember what I said about using protection? The same applies here – you can't let lithium batteries discharge too far or they're dead for good.
Traxxas Training Mode
Rather than adding a low-voltage cutoff, I decided to get a different ESC. I switched to a Traxxas VXL-3s. Don't let the MSRP of $220 fool you, currently they can be purchased used for just over $50. While my previous Novak controller was probably better in many ways regarding programmability, Traxxas has something the others don't: "Training Mode."
Training mode limits the throttle to 50%. Plus the Traxxas ESC will handle brushed & brushless motors – with or without sensors. It also has a built-in low voltage cutoff for LiPo batteries. Done and done.
Brushed motors can be acquired used for a song and I can put in a high-turn, slower motor for Jules to learn with. I could also change the gears to limit the top speed.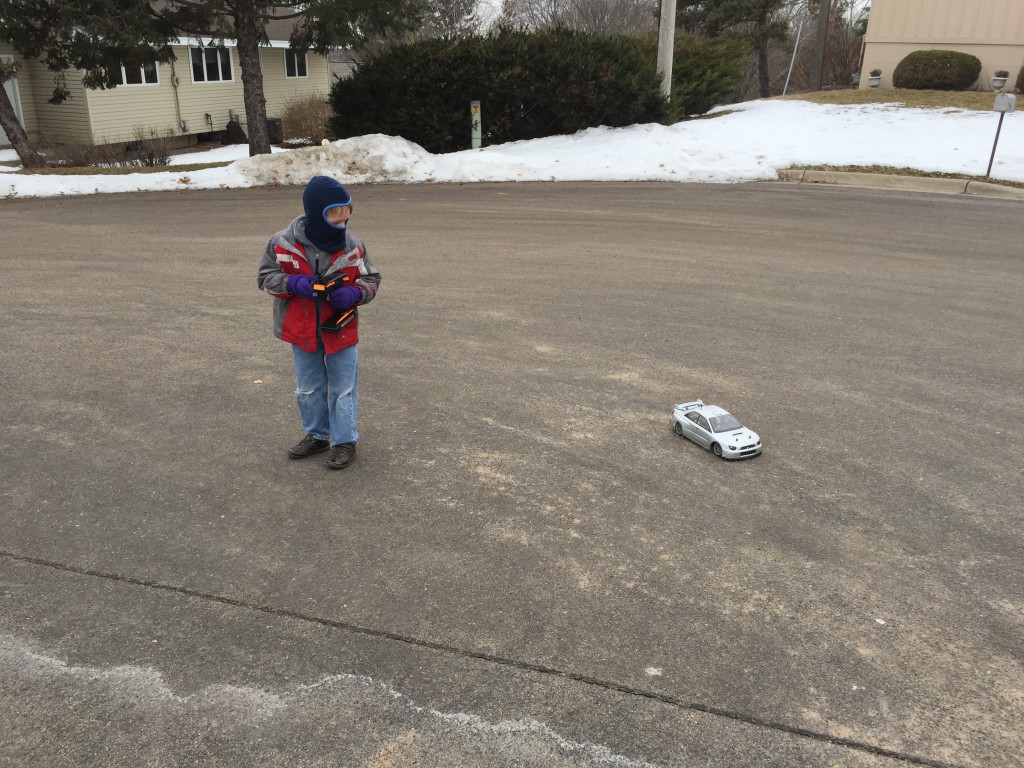 Jules told me the 3 rules to driving a R/C car are:
Don't crash into the curb
Drive carefully
Drive slowly
Words of wisdom we can all use when we're driving our 1:1 scale cars.