This is a rule we use in life. You have to learn to crawl (or scoot), then walk, then run. I've treated my (re)entry into R/C racing the same way.
Alternate Crawl – Tamiya Mini
There is an alternative way to enter on-road R/C racing than Vintage Trans-Am (which I'll talk about below) which is slower, but still a ton of fun. It is the Tamiya Mini class.
I had the opportunity to drive a well-prepped mini and it was a blast! For kids that want to race on-road, I would definitely recommend going this route.
I chose the normal 4WD touring-car route because there is more room to move up a class when my driving improves.
Crawl – Vintage Trans Am
If you're looking to get into on-road electric R/C racing, this is the place to start. From the Vintage Trans Am (VTA) website:
The goal of the VTA class is to bring back awesome looking cars in a cost controlled racing format where the result is just plain fun.
The only part that bothers me about "cost controlled" is that VTA standardized on using Novak motors which are $100. However, Novak closed its doors and now any roar legal 25.5T motor is allowed (Novak motors are grandfathered in).
Minnesota Rules & One Cell VTA
But here in Minnesota, the local racers have adopted an alternative where you can run a 17.5 turn motor on a one cell battery. We're slowly switching to the national standard, but many still run the 17.5 setup. I like it because the car is lighter and you could choose from several 17.5 turn motors while the 25.5T guys were locked into Novak. Let's look at the cost of entry of these two choices:
Hobbywing 25.5 turn motor – $52
Electronic Speed Controller – $78 shipped
2S LiPo Battery – $44
Turnigy 17.5 turn motor – $40
One Cell ESC – $78 shipped
1S LiPo Battery – $24
The only real trick here is getting a speed controller that can handle one (as well as two) cell LiPo batteries. That way you can step up easily to the next class of racing…
Walk – USGT
With the $30 saved from the 25.5T setup you put it towards a 21.5 turn motor ($40) or a 2S LiPo battery ($44) and use those to enter the USGT class for faster competition.
These cars are awesome. The bodies look like real GT cars you'd see racing on Sunday. This was the class I entered to start, only to find out they're just too fast for me to handle, so I stepped back down into VTA. Here is my USGT prepped chassis with a Cadillac CTS-V body: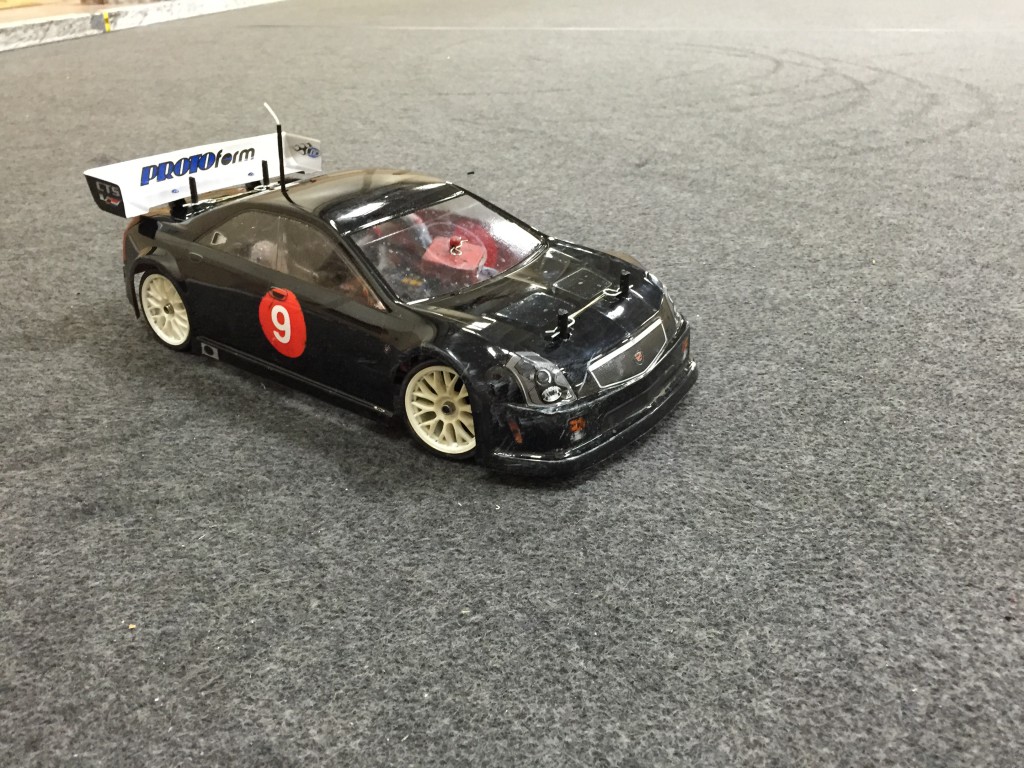 Run – Touring Car/Sedan Stock
As you get even faster, the same 17.5T motor can be used in the Sedan Stock class with a 2 cell LiPo battery. Don't let the "stock" name fool you, the cars are extremely fast and the drivers are ultra competitive.
The cost difference I highlighted doesn't account for the different bodies, wheels and tires that you'll need for the different classes, but to me that's where the real fun is, not spent on differing electronics set ups.